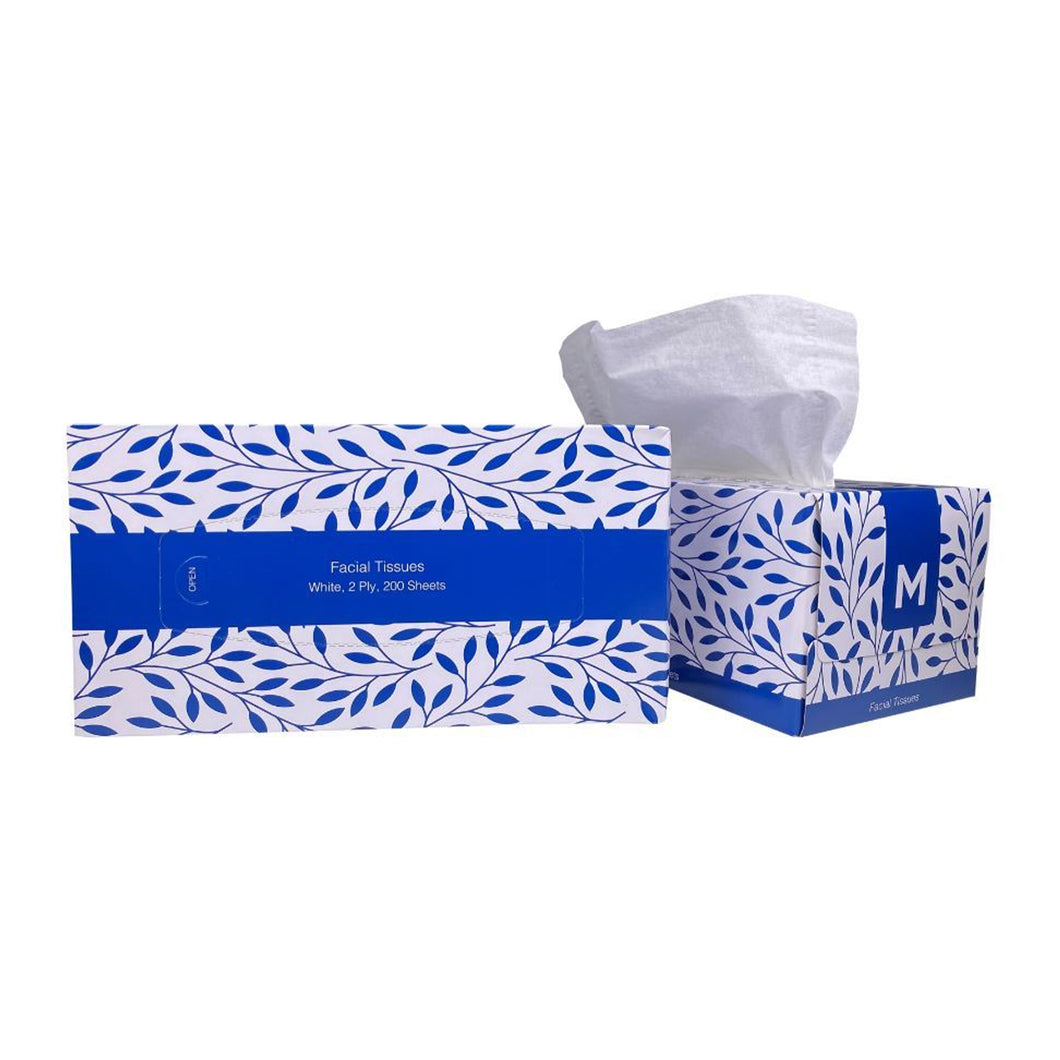 Facial Tissues - White, 2 Ply, 200 Sheets Ctn of 24packs
Regular price $59.00 Sale
Facial tissues are softer in feel, made from premium pulp. They are ideal for hotels, hospitality and in the office or workplace.
These tissues are gentle on the skin and hypoallergenic making them suitable for a wider range of people. A great accessory to offer in hotels as well as having in offices, desk spaces or at home.
FSC certified to ensure a sustainable paper choice.
Sheet size 205mm x 200mm