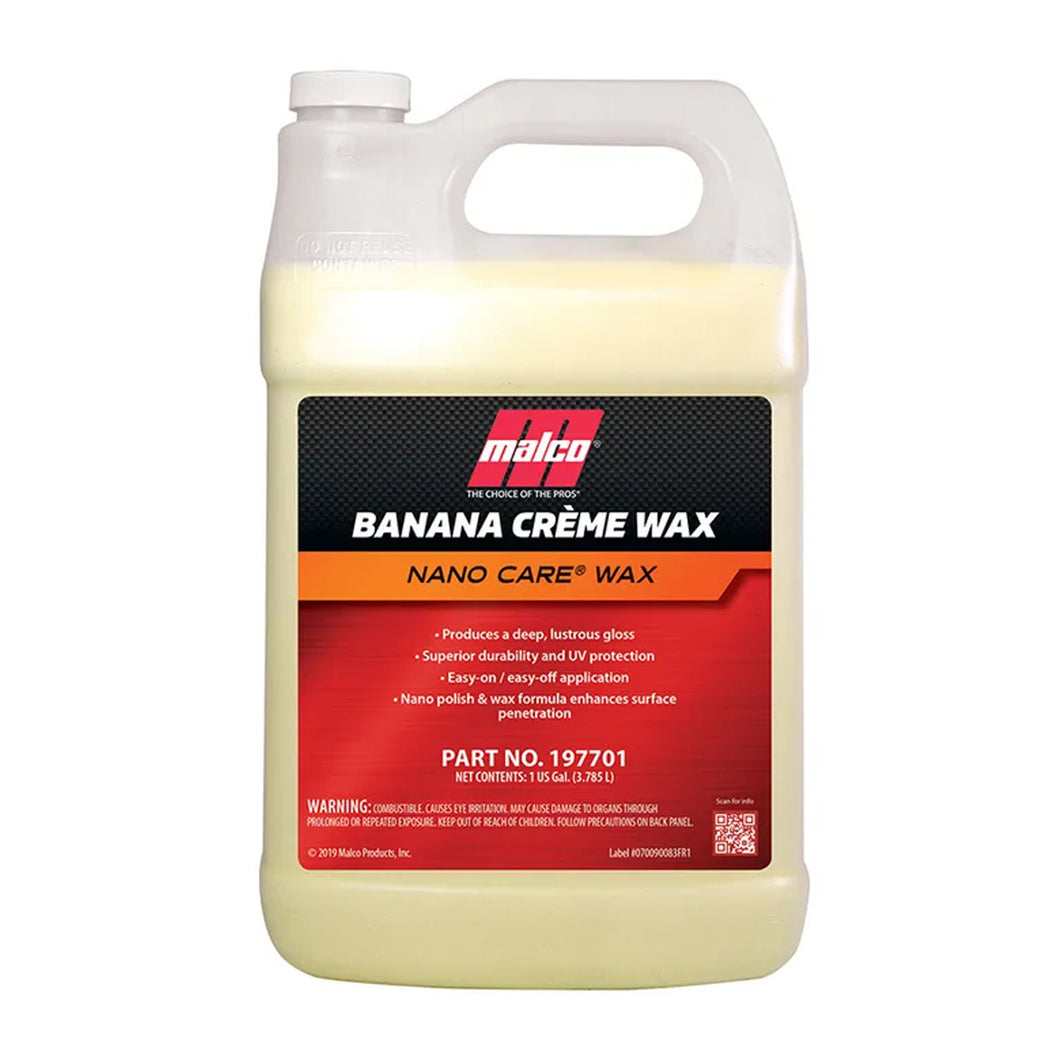 Malco Nano Banana Creme Wax 3.78 Litre
Regular price $95.00 Sale
Utilising Nano technology this is a fast and easy way to provide long-lasting environmental and UV protection to automotive and marine finishes. With its great banana scent and dual UV inhibitors, it will deliver the most amazing gloss and protection available today.
Directions: Shake well. Apply with a soft cloth or wax applicator pad to one section at a time. Allow wax to dry to a light haze and polish off either by hand using a soft, clean cloth or with a random orbital polisher.
UV Protection
Protection: 60-90 Days
Durability: 7 / 8
Ease of Use: 6 / 8
FOR BEST RESULTS
There is often confusion over the difference between polish and wax. Polish is used to deepen gloss and reflection while wax provides hard shell protection to keep it that way. The best system is the 3 step system. CUT (remove swirls, scratches) POLISH (add gloss, depth) PROTECT (keep it looking good).
About Malco's Nano Technology!
Nano products utilise the latest nano technology, whereby for example nano wax particles are so tiny (one billionth of a metre) that they penetrate very small spaces incredibly well. The outcome is greater product performance, ease of application, better surface penetration, high gloss shine and longer lasting protection.