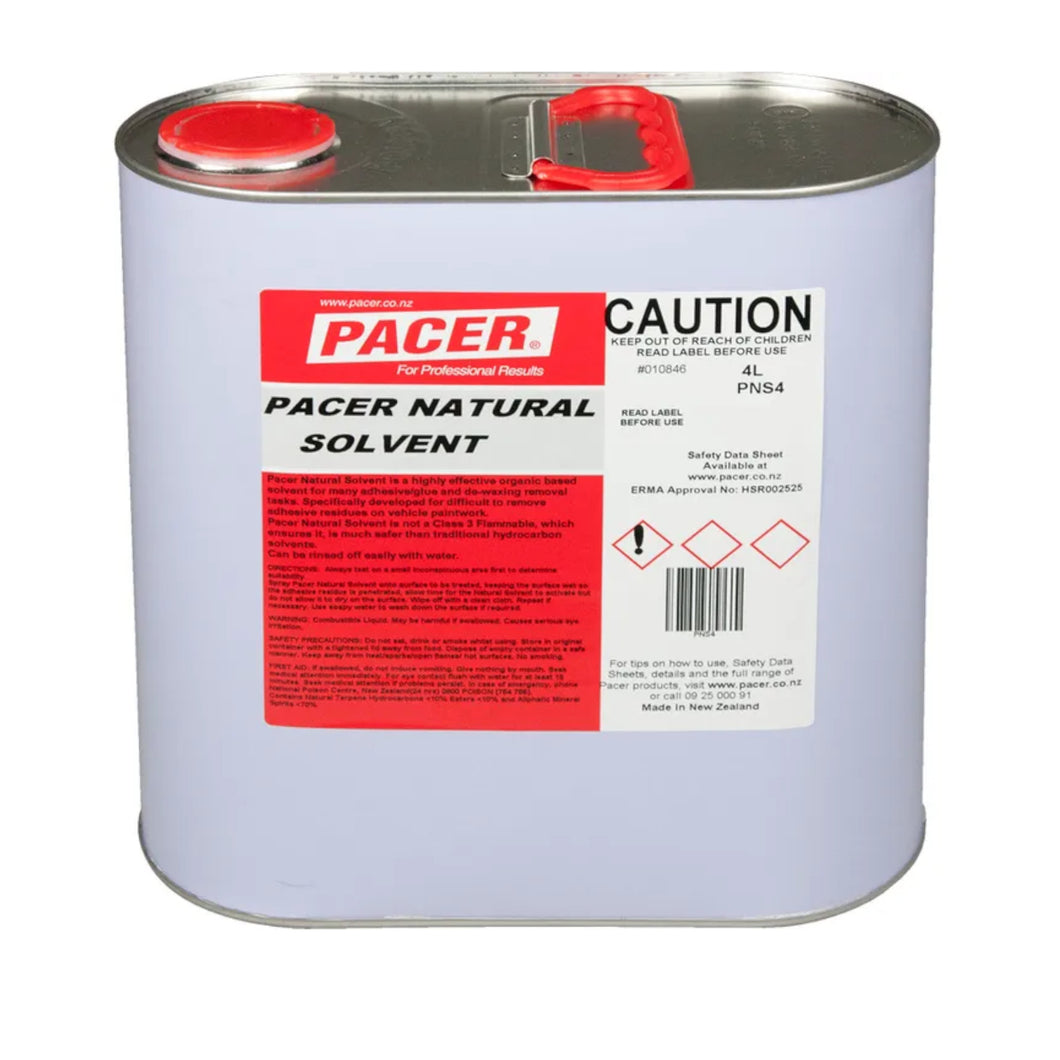 Pacer Natural Solvent 4 Litre
Regular price $72.00 Sale
Pacer® Natural Solv is a highly effective organic based solvent for many adhesive/glue and de-waxing removal tasks. It is specifically developed to remove adhesive residues on vehicle paintwork and stickers from glass, mirror and plasticware. It also removes gum from shoes, carpet and soft furnishings, and removes crayon and scuff marks from walls. Pacer® Natural Solv is not a Class 3 Flammable, which ensures it, is much safer than traditional hydrocarbon solvents. It can be rinsed off easily with water.
BENEFITS
Fast and safe to use
Removes adhesives, oil, gum, wax, ink and other stains
Excellent on paintwork, carpet, upholstery and on hard surfaces
With a mild citrus fragrance
HOW TO USE Always test on a small inconspicuous area first to determine suitability. Spray Pacer® Natural Solvent onto surface to be treated, keeping the surface wet so the adhesive residue is penetrated, allow time for the Pacer® Natural Solvent to activate but do not allow it to dry on the surface. Wipe off with a clean cloth. Repeat if necessary. Use soapy water to wash down the surface if required.