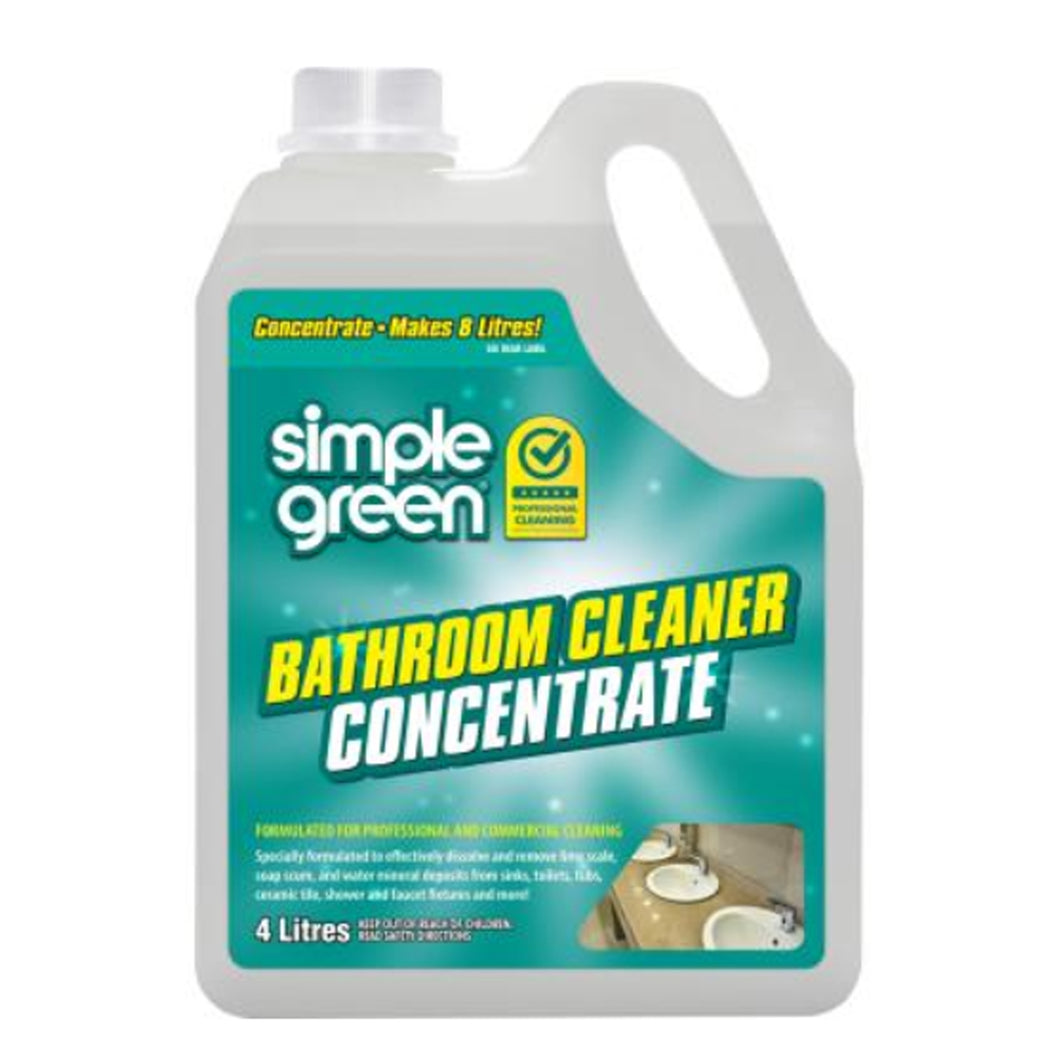 Simple Green Bathroom Cleaner Concentrate 4 Litres
Regular price $59.00 $39.00 Sale
Makes 8 Litres! Fast removal of water spots, soap scum, scale and mineral deposits.
Safe on stainless, glass, chrome, tiles, ceramics, showers, baths, doors, walls, taps and pipes.
Non hazardous formula.
Non-toxic, septic tank safe.
Do not use on mirrors, natural marble, terrazzo, stone, wood, colored grout, enamled particle board, carpeting, fabric, or wallpaper.