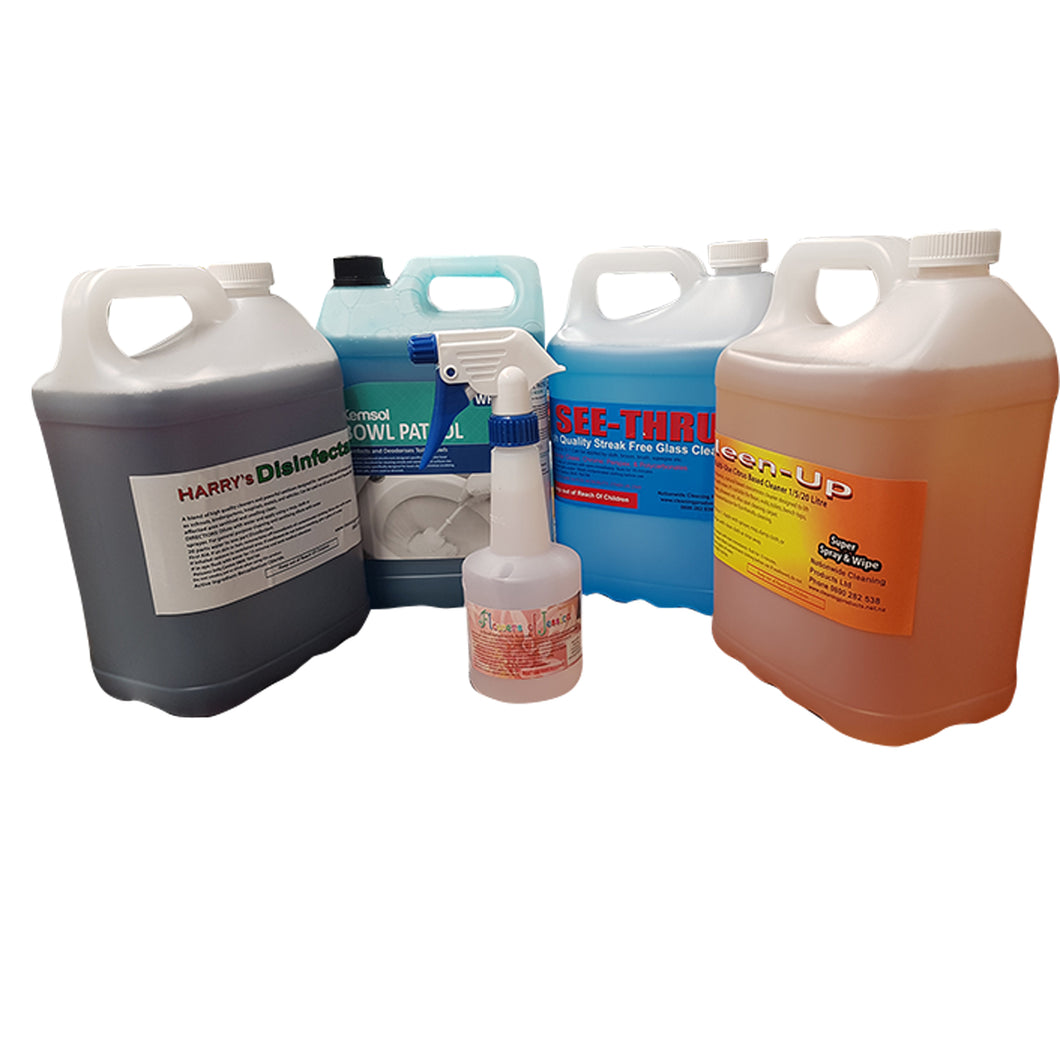 Ultimate Cleaning Kit in 5 Litres Plus FLOWERS OF JESSICA FREE 5 Litre Upgrade!!!
Regular price $199.00 Sale
So you like the Ultimate Cleaning Kit trial pack? Now you can buy it in
5 Litre sizes.
You get:
1/ 5 litre Kleen-Up, a citrus spray & wipe product which dilutes 30 to 1. Super in the shower.
2/ See-Thru 5 litre Glass Cleaner. The best window cleaner on the market works like a breeze. Dilutes 5 to 1.
3/ DisInfector Tutti Fruti Disinfectant 5 litre. Wow this product smells so good. Never smelt this one in a supermarket. Dilutes 20 to 1.
4/ Bowl Patrol 5 litre. Top toilet bowl cleaner that not only works but leaves a super smell behind.
Plus we will upgrade you from the 500ml Flowers Of Jessica shown in the picture to a FREE 5 Litre!!!
Flowers of Jessica Deodouriser . Does more than masks smells as it has properties to work away and neutralise the pong. Great on animal smells, tobacco, alcohol, damp etc.