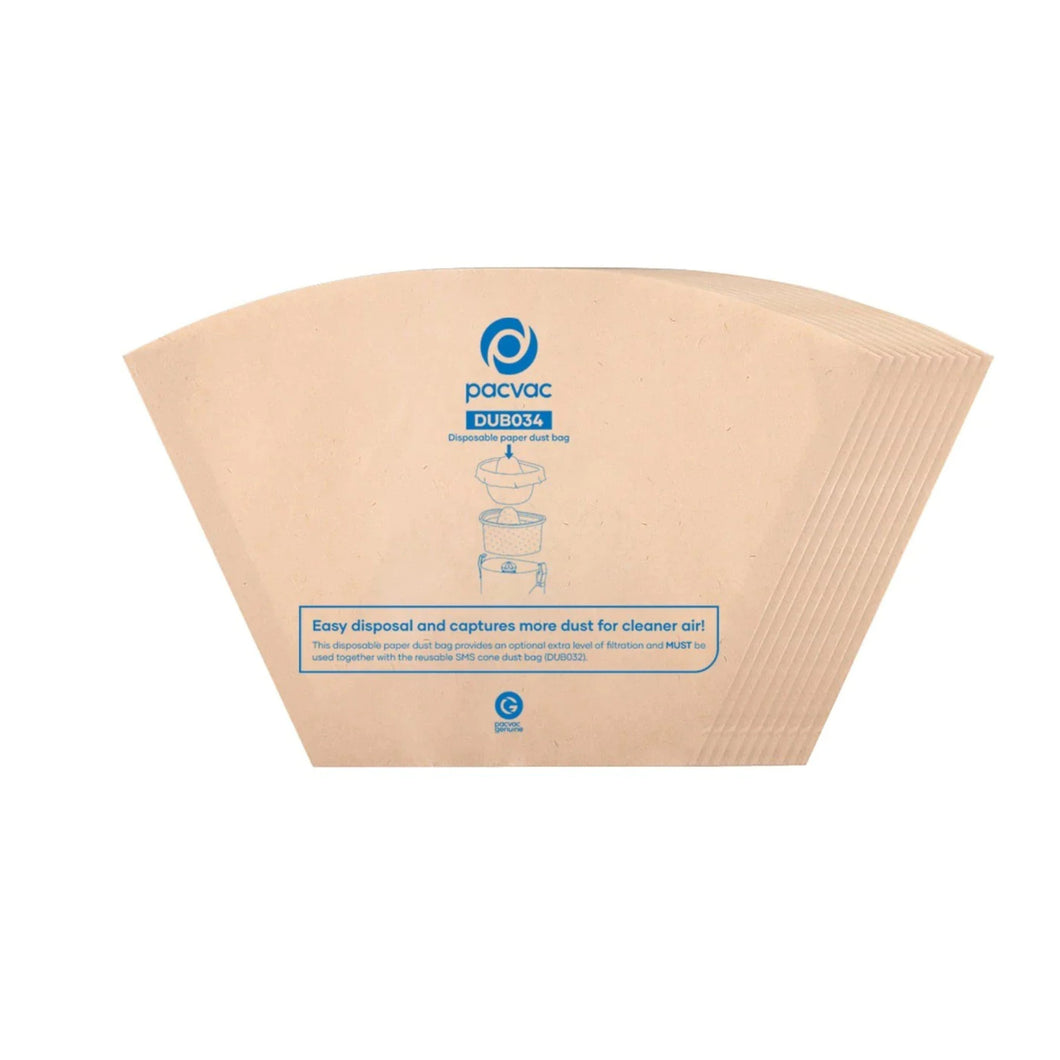 Vacuum Dust Bags 10pack Pacvac VELO
Regular price $45.00 Sale
Designed to provide an additional level of filtration for better dust retention and easy disposal, leaving rooms with cleaner air.
Paper dust bags must be used in conjunction with a reusable dust bag.
• Pacvac approved, genuine spare part.
• Easy to remove and replace.
• Disposable.
• Pack of 10.
Applicable Models
pacvelo