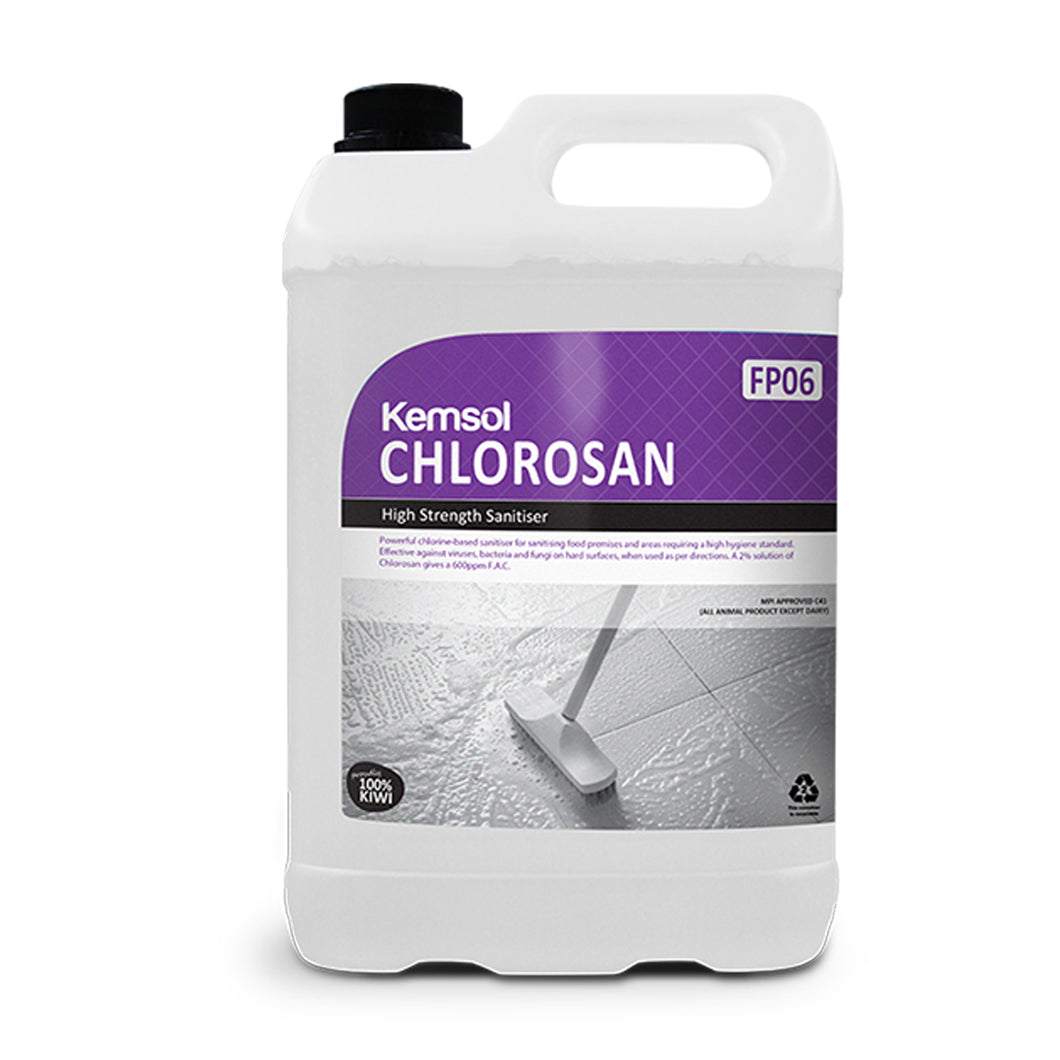 Kemsol Chlorosan High Strength Chlorine Based Food Area Sanitiser 5 Litre CONCENTRATE
Regular price $49.00 Sale
BROAD PATHOGENIC CONTROLLER
CONTAINS HYPOCHLORITE
FOR USE IN FOOD PROCESS PLANTS
MILD CHLORINE FORMULA
MULTI-PURPOSE
Powerful chlorine-based sanitiser for sanitising food premises and areas requiring a high hygiene standard. Effective against viruses, bacteria and fungi on hard surfaces, when used as per directions. A 2% solution of Chlorosan gives a 600ppm F.A.C.
DIRECTIONS
For all general hard surfaces sanitising use at a ratio of 1:50 (2% soln, 20ml per ltr) with potable cold water. Spray or wash machines and surfaces to be sanitised. Leave for 5 minutes then rinse with potable water.
MPI APPROVED C41 (All animal product except dairy) After using this compound, food surfaces must be thoroughly rinsed with potable water before production starts.