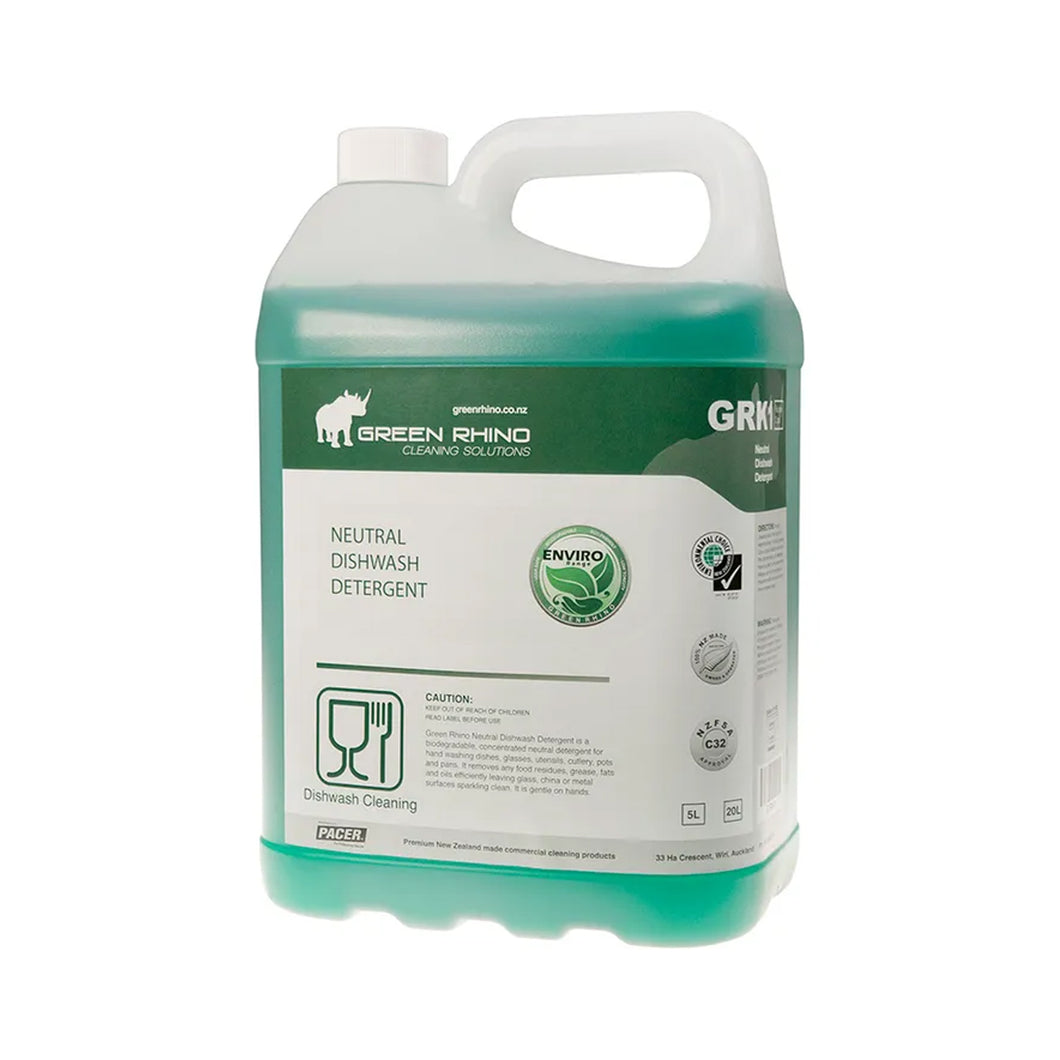 Dish Wash Detergent Neutral Green Rhino - Select Your Size
Regular price $18.50 Sale
Green Rhino Neutral Dishwash Detergent is a biodegradable, concentrated neutral detergent for hand washing dishes, glasses, utensils, cutlery, pots and pans. It removes any food residues, grease fats and oils efficiently leaving glass, china or metal surfaces sparkling clean. It is gentle on hands.
BENEFITS
• Concentrated, highly economical
• Tough on grease and grime
• Gentle on hands, no fragrance
• Biodegradable
• Proudly made in New Zealand
APPROVALS
• Environmental Choice New Zealand licenced (Detergents and Cleaning Products Licence no. 5819156)
• MPI Approved C32 (All animal product except dairy)
IDEAL FOR
• Manual dishwashing of pots, pans and cooking utensils
• Hand washing of plates, glasses and cutlery
INDUSTRIES
• Hospitality - Hotels, Motels, Holiday Parks, Resorts, Casinos, Pubs, Restaurants and Cafes
• Education - Daycare / Childcare Centres, Schools, Colleges and Universities
• Health - Hospitals, Resthomes / Aged Care
HOW TO USE
For light cleaning: Add 5-10mL per litre of warm/hot water.
For heavy cleaning: Use a small undiluted amount onto the affected areas