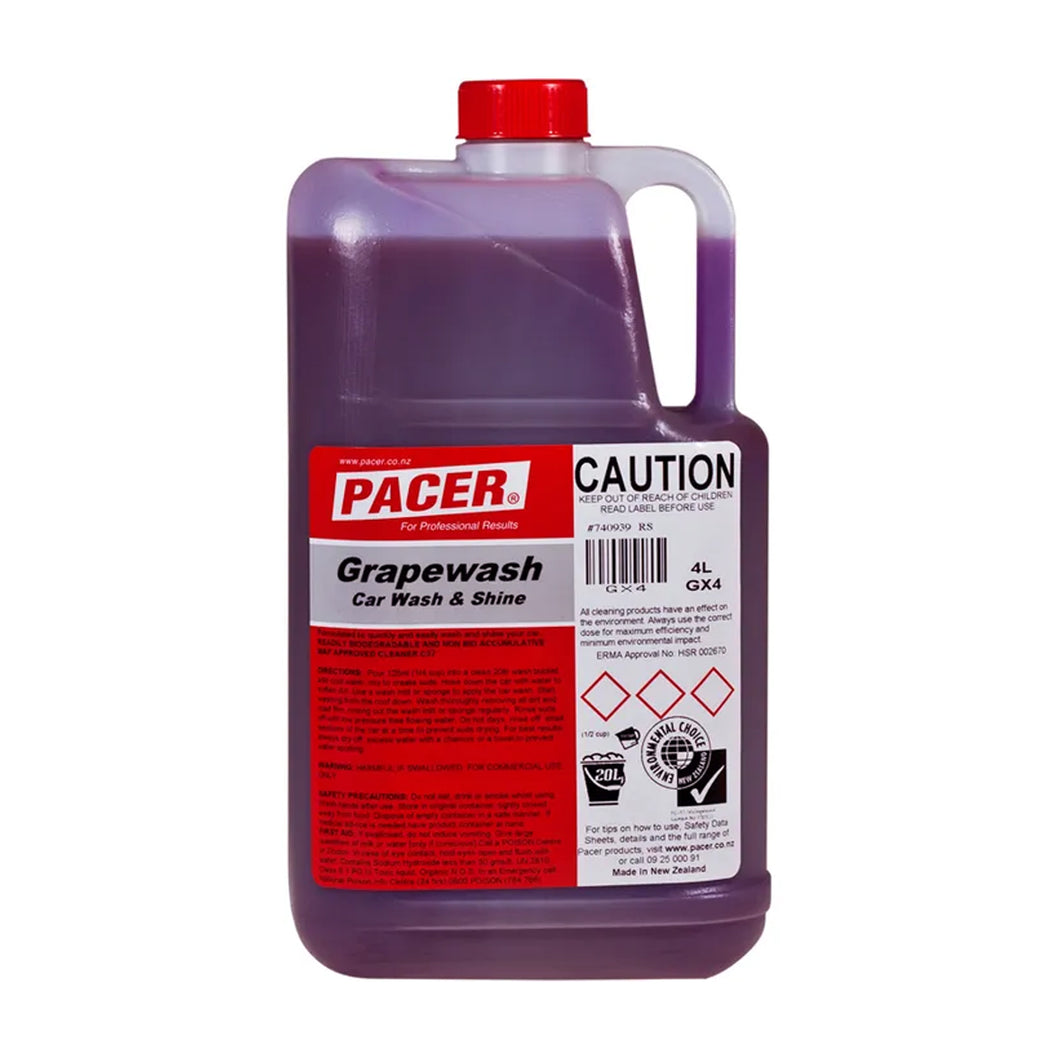 Grape Wash Car Wash & Shine Pacer 40 to 1 WOW 4 Litre
Regular price $25.00 Sale
Grape Wash© enhances finish and gloss on all paint types. Ideal for hand car washing and maintaining vehicles between waxing. Biodegradable and environmentally friendly. Does not contain silicone.
Environmental Choice Certified MPI Approved C 37 (All animal product except dairy) Non Bio Accumulative Readily Biodegradable Dilute Ratio: 1 : 40 Water
Directions: Rinse off built up dirt with a strong spray of water. Mix 125ml (½ cup or 1:40) of Grape Wash© with a bucket of water. For best results apply wash solution with a car wash sponge and rinse with free flowing water.