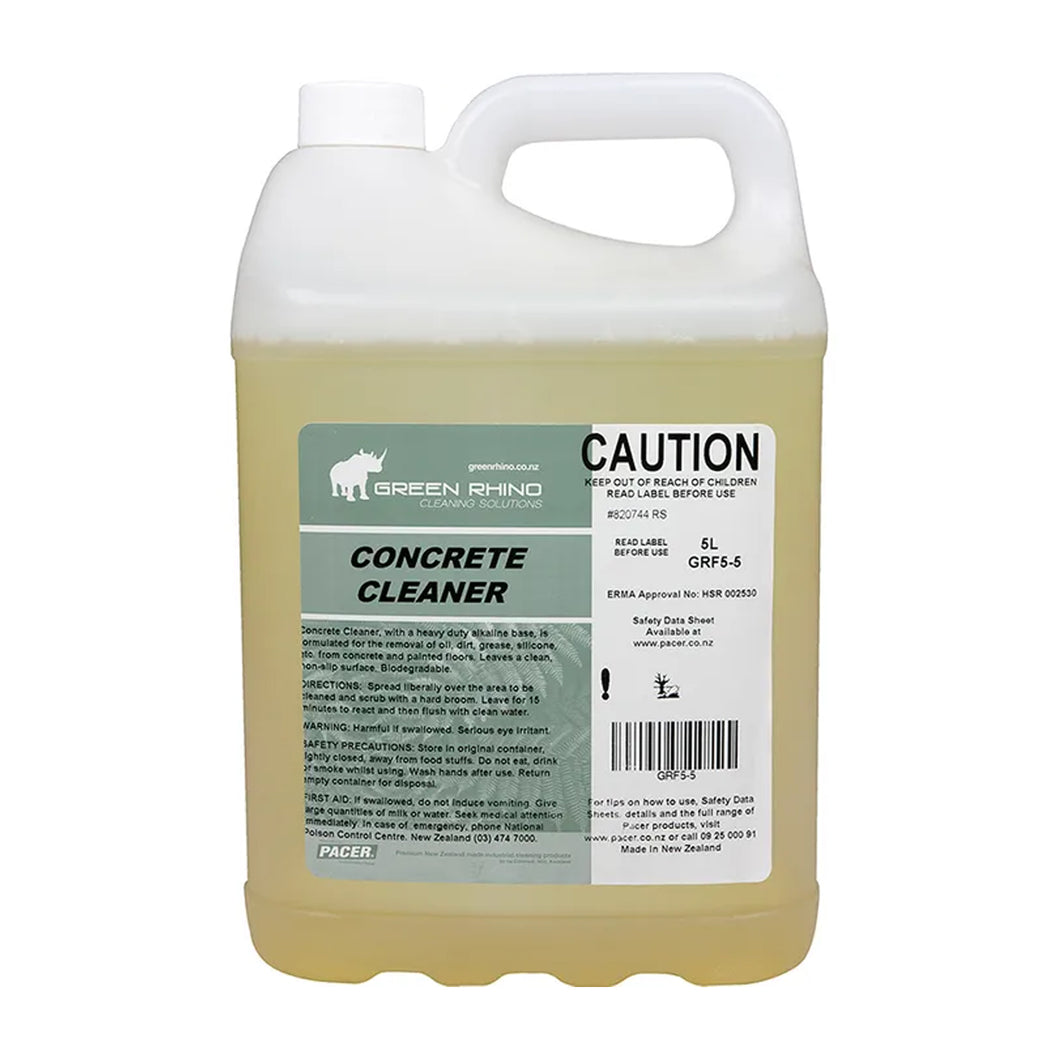 Green Rhino Concrete Cleaner - Select Your Size
Regular price $29.00 Sale
A concentrated cleaner, with a heavy duty alkaline base formulated for the removal of oil, dirt, grease, silicone, etc. from concrete and painted floors. Use manually or with a water blaster.
BENEFITS
• Effectively removes oils, grease, inorganic soils and more
• Proudly made in New Zealand
IDEAL FOR
• Interior and exterior concrete surfaces
• Concrete driveways, paths, lube bays, workshop floors, parking areas and warehouse floors
• Use with a platform broom, brush and wash off with a water blaster
INDUSTRIES
• Hospitality - Hotels, Motels, Holiday Parks, Resorts, Casinos, Pubs, Restaurants and Cafes
• Education - Daycare / Childcare Centres, Schools, Colleges and Universities
• Transportation - Panelbeaters, Second hand car yards, showrooms, car groomers
• Health - Hospitals, Resthomes / Aged Care
• Retail and shopping centres
HOW TO USE
Spread liberally over area to be cleaned and scrub with a platform broom or brush. Dilute with water for light duty cleaning. Leave 15 minutes to react and hose down with water.