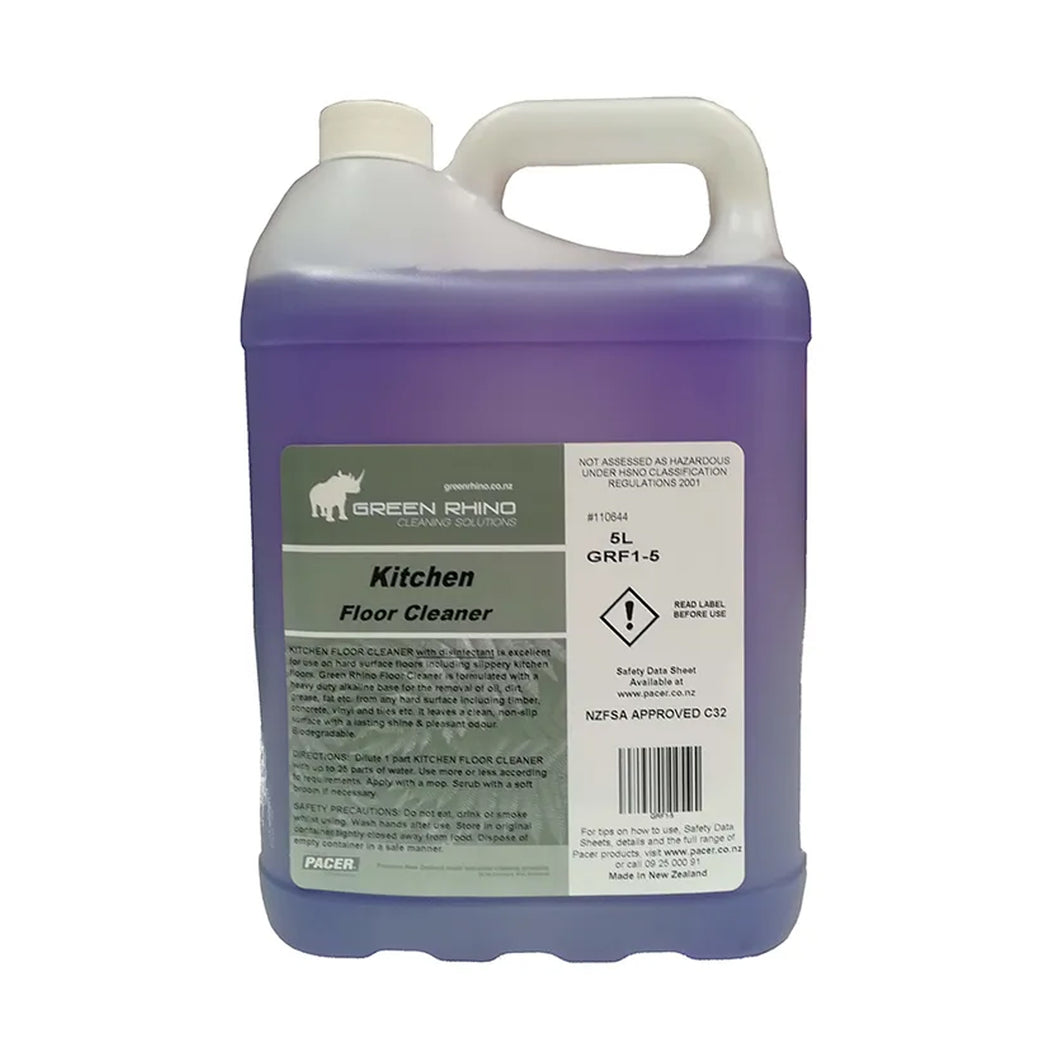 Green Rhino Kitchen Floor Cleaner - Select Your Size
Regular price $37.90 Sale

A heavy duty alkaline base for the removal of oil, dirt, grease, fat etc. Excellent for use on hard surface floors especially slippery kitchen floors. It leaves a clean, non slip surface with a lasting shine and pleasant odour.

BENEFITS
• Cleans, disinfects and deodorise
• Effectively removes oil, grease and fats from hard floor surfaces
• Heavy duty
• Leaves a mild Eucalyptus fragrance
• Water based
• Proudly made in New Zealand

APPROVALS
• MPI Approved C 32 (All animal product except dairy)

IDEAL FOR
Floors, mainly floors in the kitchen and food preparation areas

INDUSTRIES
• Hospitality - hotels, motels, holiday parks, resorts, casinos, pubs, takeaway and fastfood shops, restaurants and cafes
• Education - daycare / childcare centres, schools, colleges and universities
• Health - resthomes / aged care

HOW TO USE
Dilute 1 part Kitchen Floor Cleaner with up to 25 parts water. Use more or less according to requirements. Apply with a mop. Rinse with potable water after use.