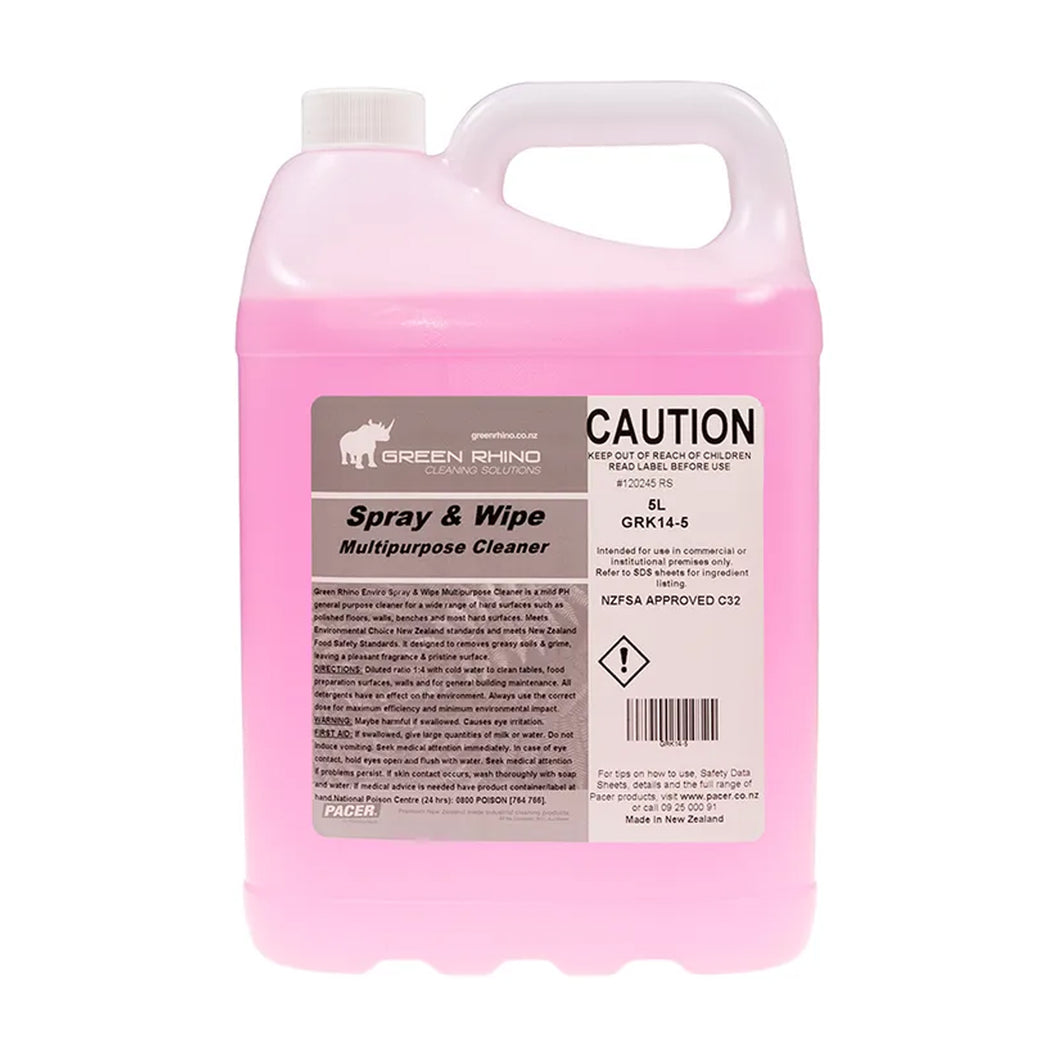 Green Rhino Spray & Wipe Multipurpose Cleaner - Select Your Size
Regular price $26.50 Sale

Spray and Wipe Multipurpose Cleaner is an effective and versatile cleaner that can be used on most washable surface. It cuts through dirt and grime leaving surfaces clean. It leaves a refreshing Eucalyptus scent.

BENEFITS
• Effective, removes soil in one easy pass
• Versatile, can be used on most washable surfaces
• Fast and easy to use
• neutral pH
• Concentrated
• With a mild Eucalyptus scent
• Proudly made in New Zealand

APPROVAL
• MPI Approved C 32 (All animal product except dairy)

IDEAL FOR
• For most washable surfaces like plastic, metal, stainless steel, ceramic, glass, mirrors vinyl and porcelain.
• Great for surfaces like polished floors, walls, doors, benches, table tops, classrooms, offices, stairwells, receptions and lifts

INDUSTRIES
• Hospitality - hotels, motels, holiday parks, resorts, casinos, pubs, restaurants and cafes, fastfood outlets, entertainment venues and function centres
• Education - Daycare Centres, Schools, Colleges and Universities
• Offices, Shopping Centres, Showrooms, Residential homes

DIRECTIONS
Wear the appropriate PPE. Diluted ratio 1:4 to clean tables, food preparation surfaces, walls and for general building maintenance. Spray onto the surface being cleaned. Spread and wipe off with a clean cloth, paper towel or damp sponge.
DOWNLOADS