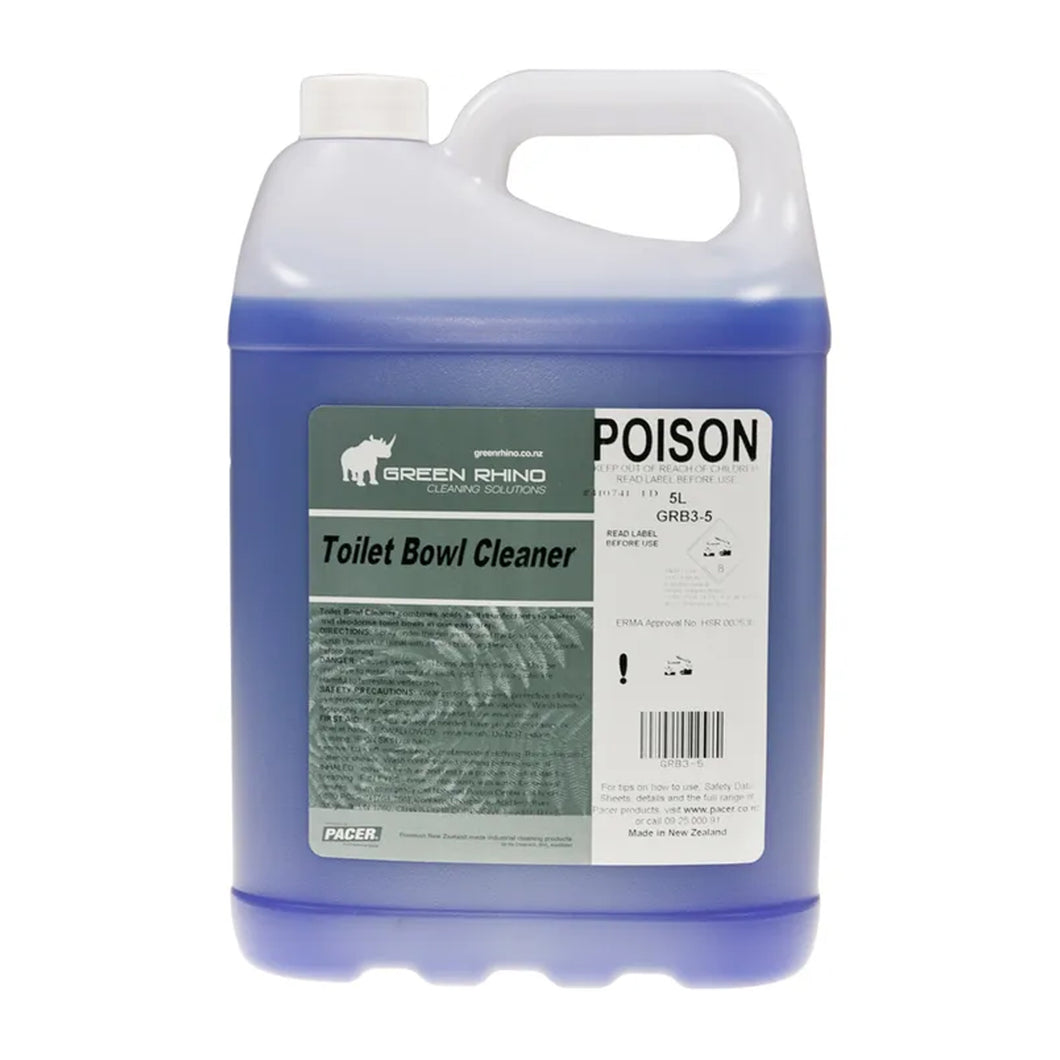 Green Rhino Toilet Bowl Cleaner - 5 Litre
Regular price $35.00 Sale
An excellent and powerful toilet bowl and urinal cleaner that cleans, disinfects, whitens and sanitises bowls in one easy step. It helps remove hard water stains and stubborn uric acid deposits.
BENEFITS
• Powerful cleaner, can remove stubborn watermarks and urine stains
• Efficient, cleans, disinfects, whitens and deodorise in one easy step
• Easy to use
• Proudly made in New Zealand
IDEAL FOR
• Toilets, urinals and toilet bowls
• Removing lime, calcium and uric acid deposits
INDUSTRIES
• Hospitality - hotels, motels, holiday parks, resorts, casinos, pubs, restaurants and cafes, entertainment venues and function centres
• Education - daycare centres, schools, colleges and universities
• Retail - shopping centres
• General - offices, factories,
• Health - hospitals, rest homes / aged care centres, medical clinics
HOW TO USE
Spray under the rim and around the bowl, or urinal. Scrub the bowl or urinal with a toilet brush and leave for 15-20 minutes before flushing.
CAUTION: CLASS 8 CORROSIVE LIQUID ACIDIC INORGANIC N.O.S. (PHOSPHORIC ACID)