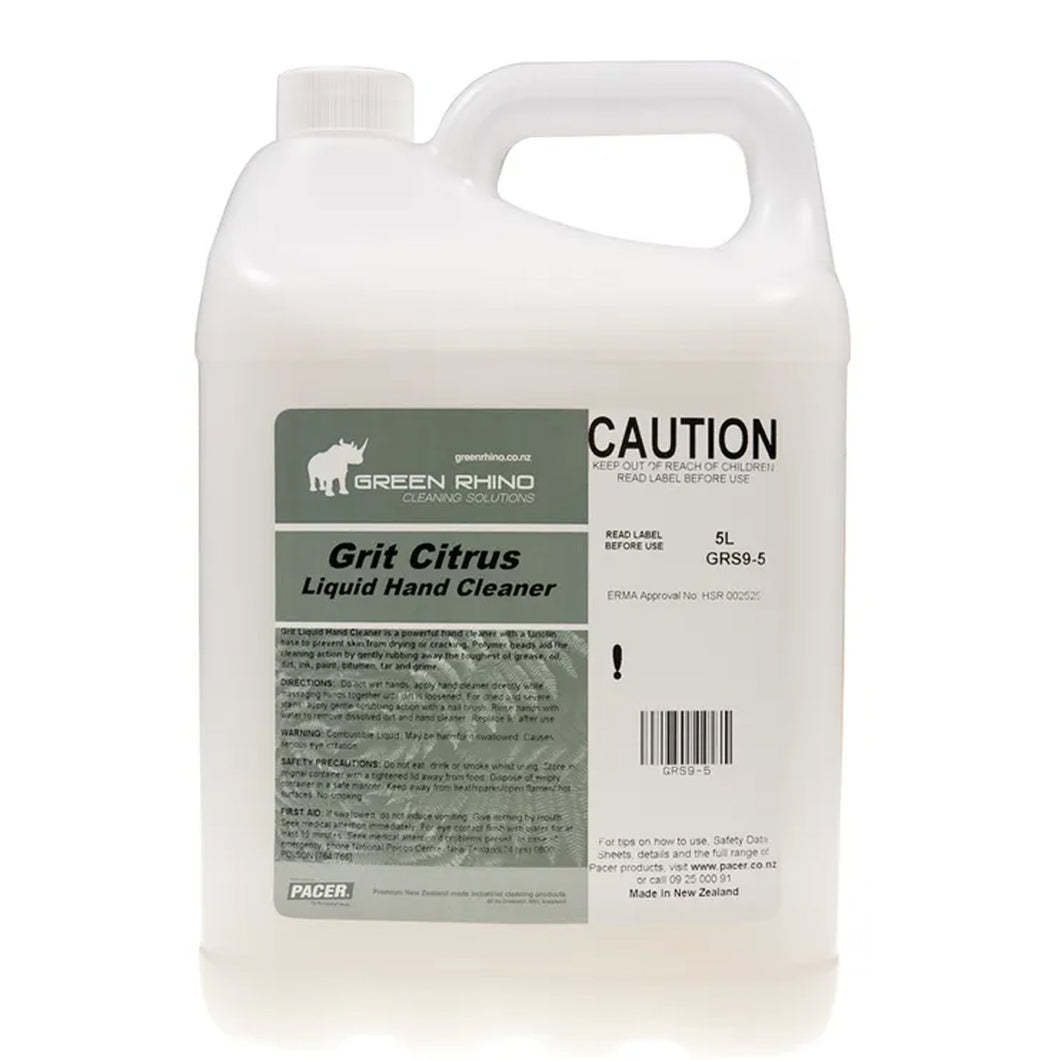 Hand Cleaner Grit Citrus - Select Your Size
Regular price $42.50 Sale
This is a powerful hand cleaner with a lanolin base to prevent skin from drying or cracking.Polymer beads aid the cleaning action by gently rubbing away the toughest of grease, oil, dirt, ink, paint, bitumen, tar & grime.
BENEFITS
• Powerful, the natural rocks gently cuts through the toughest grease
• Contains Lanolin, moisturises and conditions skin that leaves skin smooth and soft
• Has a citrus smell, leaving skin feeling fresh
• Great for everyday washing of hands that deals with tough dirt
• Proudly made in New Zealand
IDEAL FOR
• Mechanical workshops, engineering bays, factories, farms, landscaping and maintenance
• Ideal for removing paint, grease, oil, dirt, ink, paint, bitumen, tar & grime off hands
INDUSTRIES
• Agricultural
• Construction
• Chemical, Defence, Marine, and Rail
• Manufacturing
• Mining
• Transportation & Automotive - panel beaters, car grooming, car workshops
HOW TO USE
Do not wet hands apply hand cleaner directly while massaging hands together until dirt is loosened. For dried severe stains, apply gentle scrubbing action with a nail brush. Rinse hands with water to remove dissolved dirt and hand cleaner. Replace lid after use.