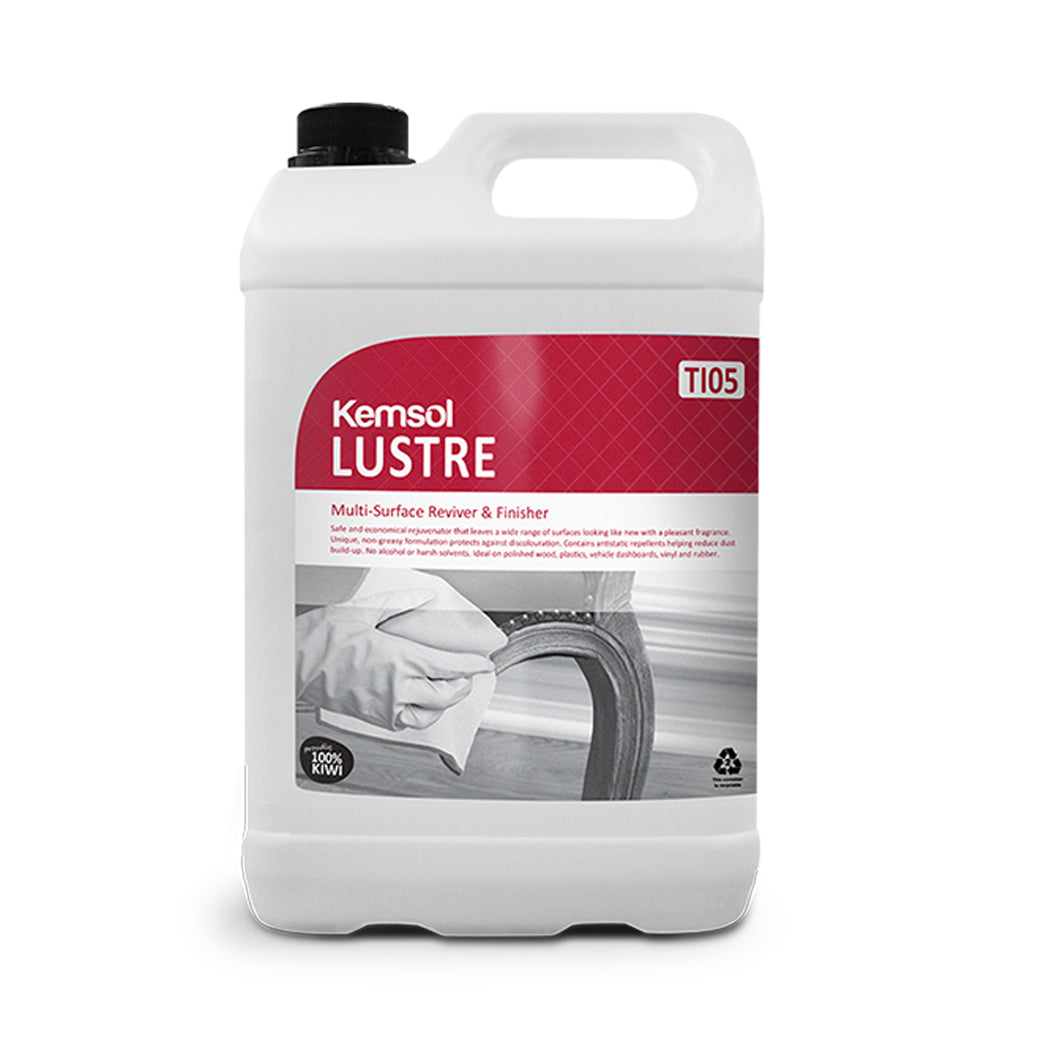 LUSTRE Surface Polish 5 Litre
Regular price $59.00 Sale
Multi-Surface Reviver & Finisher
Safe and economical rejuvenator that leaves a wide range of surfaces looking like new with a pleasant fragrance. Unique, non-greasy formulation protects against discolouration. Contains antistatic repellents helping reduce dust build-up. No alcohol or harsh solvents. Ideal on polished wood, plastics, vehicle dashboards, vinyl and rubber.
DIRECTIONS
Shake container well before use. Apply sparingly using a spray nozzle, or preferably poured directly onto a clean, dry rag, then applied to interior vehicle surfaces such as dashboards and plastic synthetic surfaces. Polish with a soft cloth. Repeat as required.
Always test on an inconspicuous spot prior to use to ensure compatibility.
Should not be used on leather.
ANTI-STATIC AGENT
HELPS EXTEND LIFE OF SURFACES
NATURAL OILS
REDUCES DISCOLOURATION
REDUCES DUST BUILDUP
WATER-BASED FORMULA
WET LOOK FINISH