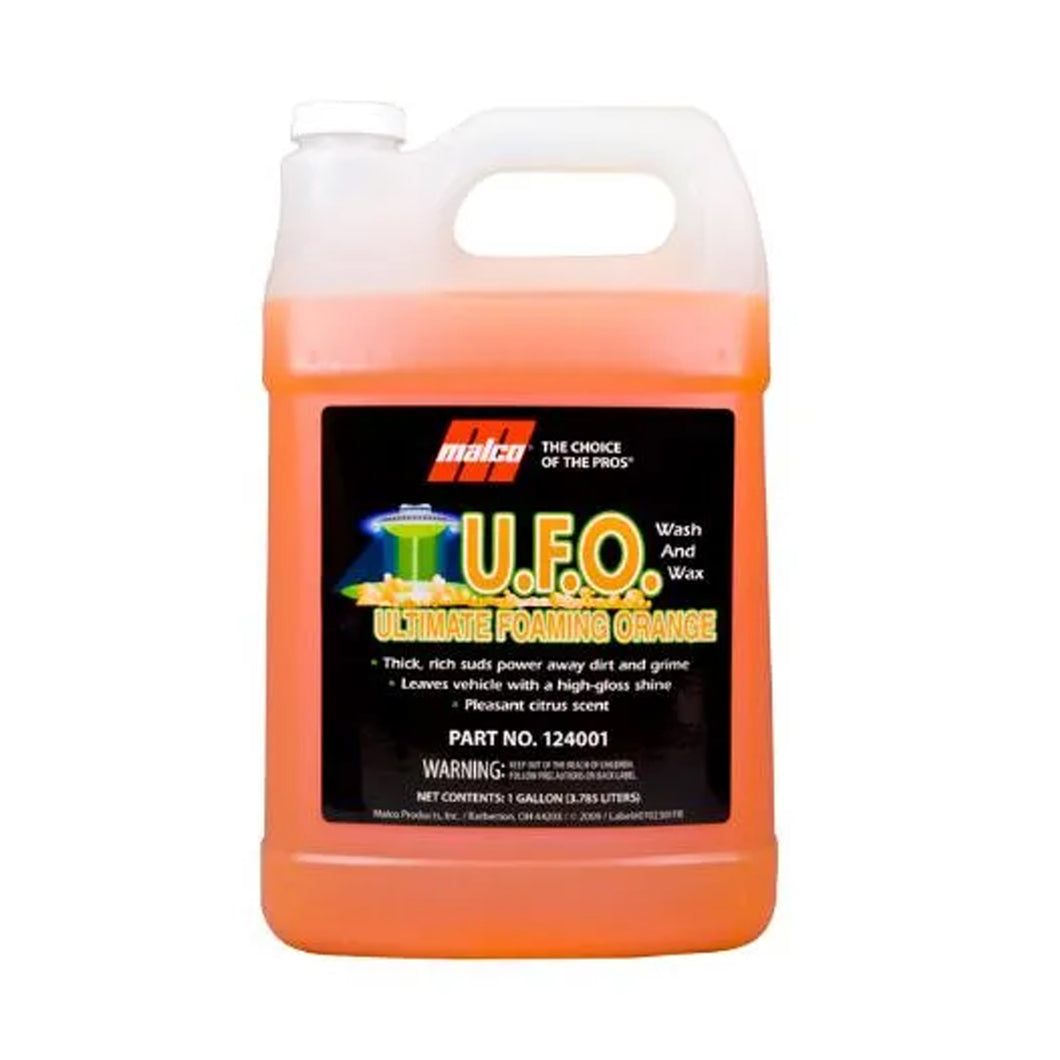 Malco U.F.O (Ultimate Foaming Orange) Wash & Wax 1 Gallon
Regular price $98.00 Sale
FO (Ultimate Foaming Orange) Wash and Wax offers an out of this world car washing experience by providing thick, rich suds and leaving a high-gloss shine. The powerful formula blasts away road film, dirt and grime, leaving behind a vehicle surface protected from harmful pollutants. UFO is bright orange in colour with a pleasant lemon scent.
Features:
* High Foaming powerful formula to power away dirt & grime
* Leaves a protective wax coating that beads water away for a freshly waxed look.
Directions:
* Rinse vehicle to remove large debris
* Mix with water (1:46) and shampoo with sponge or wash mitt
* Rinse then wipe down with a clean, soft towel or chamois.