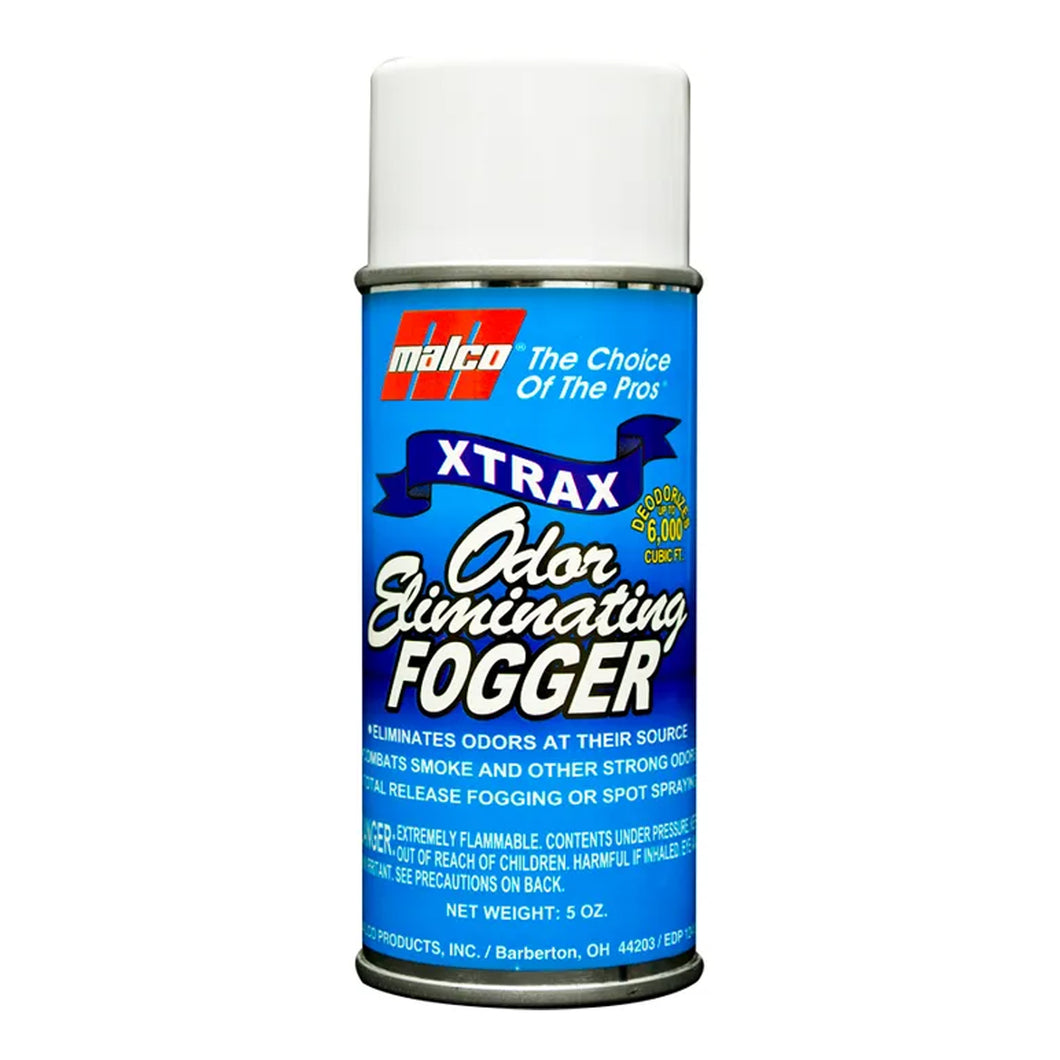 Malco Xtrax Odour Eliminating Fogger 148ml
Regular price $27.50 Sale
Can be used for total release fogging or spot spraying. These foggers are not cover-ups; they eliminate smoke and other strong odours at their source. Each fogger deodorizes up to 6,000 cubic feet (170m3) of space. 5 oz. aerosol.
Directions: Spot Use: Do not empty entire contents in a vehicle. Spray in the air in short bursts of 1-2 seconds. Keep 2-3 feet from surfaces. Full Release Fogger: For deodorising rooms. Close doors and windows and turn off fans and air conditioners. Eliminate all ignition sources. Activate the full release fogging action and leave the closed room. For best results leave the treated area for one hour and then allow to ventilate for 30 mins.
WHAT IS THE DIFFERENCE BETWEEN AIR FRESHENERS AND DEODORISERS? Air fresheners cover-up bad odours with perfume. Deodorisers actually destroy bad odours and their source. As a result, some deodorisers are strong disinfectants or bactericides. While air freshening is only as effective as long as it lasts, deodorisers are only effective until the odour causing materials return.
Pacer Natural Odour Eliminator and the Malco Odour Eliminator range contain special organic molecules that absorb bad odours and then leave a clean, fresh scent. The product does not mask or hide the odour it destroys the cause of the odour. Think of air fresheners as one-step scents and deodorisers as a two-step product.