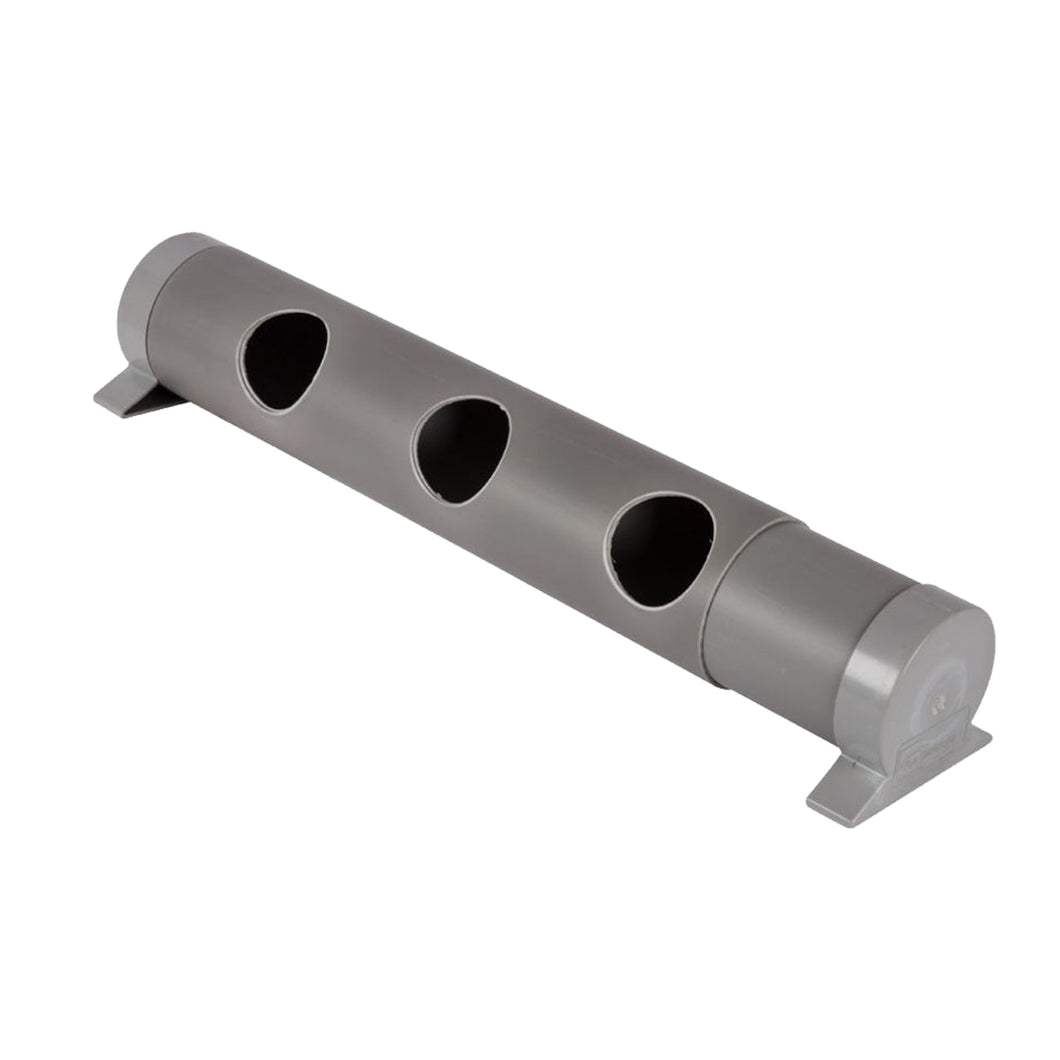 Multifeeder Bait Station
Regular price $45.00 Sale
A cylindrical polythene tube sealed at each end with opening and closing feeding and filling ports along one side. A rotating and sliding adjustable outer sleeve opens and closes the station by aligning or misaligning the portholes. 

A safe and efficient poison bait dispenser that holds 2kg of bait suitable for rabbits. 

Simple & effective, child safe & stock safe. 

Less spill, no waste. Effective monitoring of bait consumption. Easy, safe laying, transport and storage of poison bait. 

Designed to protect bait from weather and to restrict non-target species from gaining access to bait. 

Recommended use with Pindone AgTech Rabbit Pellets. 
Tip: Rabbits don't like new things in their environment, so introduce bait stations a few days prior to filling with bait to ensure rabbits get used to their presence.