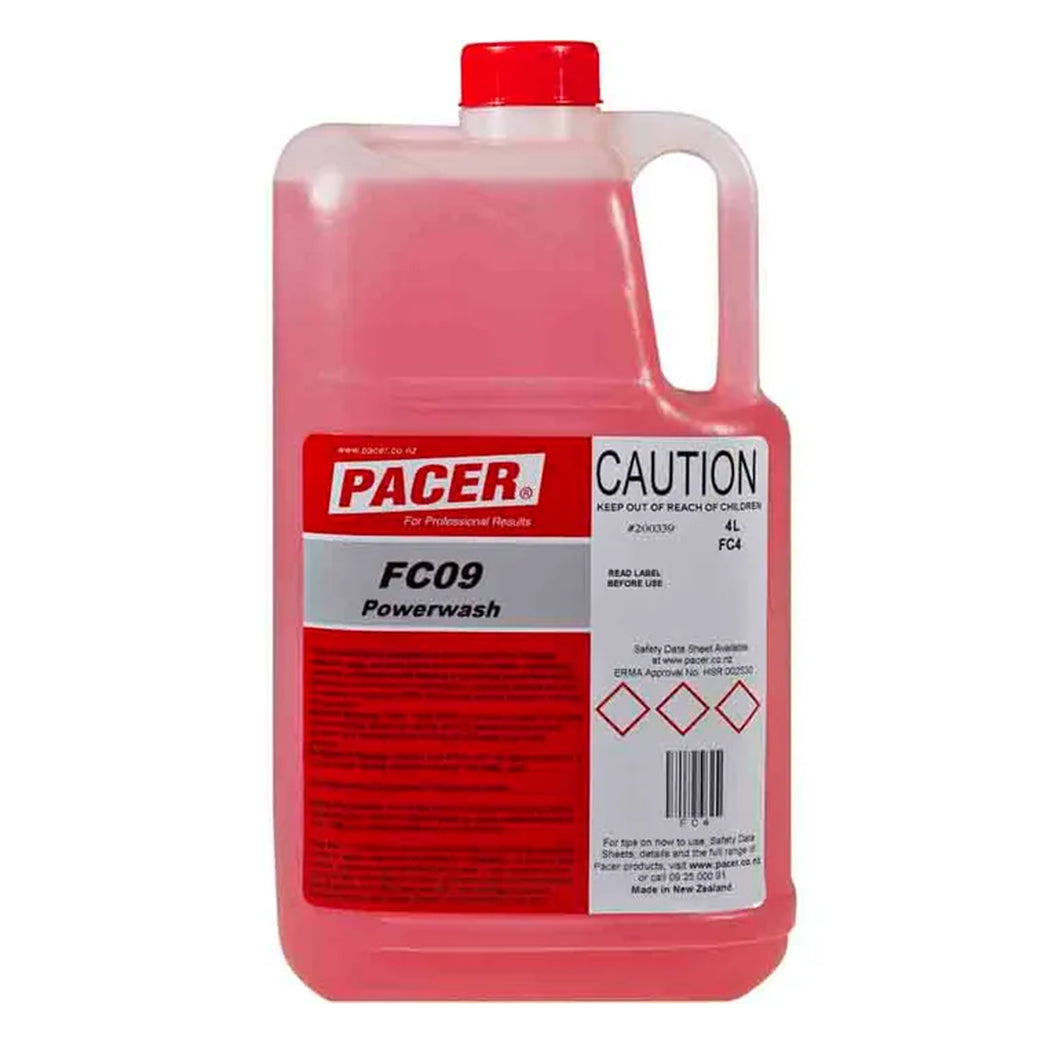 Pacer Powerwash 4 Litre
Regular price $39.00 $32.00 Sale
FC09 Power Wash is designed to remove road film, exhaust residues, bugs, dirt and grime from trucks, trailers, machinery, caravans and boats. Leaves behind a protective wax and a high gloss finish that lasts.
Dilute Ratio: 1 : 100 Water
Directions:
By Brush or Sponge: Dilute 1 part Powerwash with 100 parts of water in a bucket. Wash the vehicle and then rinse the suds off with clean water.
By Water Blaster: Dilute 1 part Powerwash to 25 parts of water and spray on the vehicle, allow it to penetrate the dirt and grime for up to 5 minutes before rinsing off with clean water at high pressure.