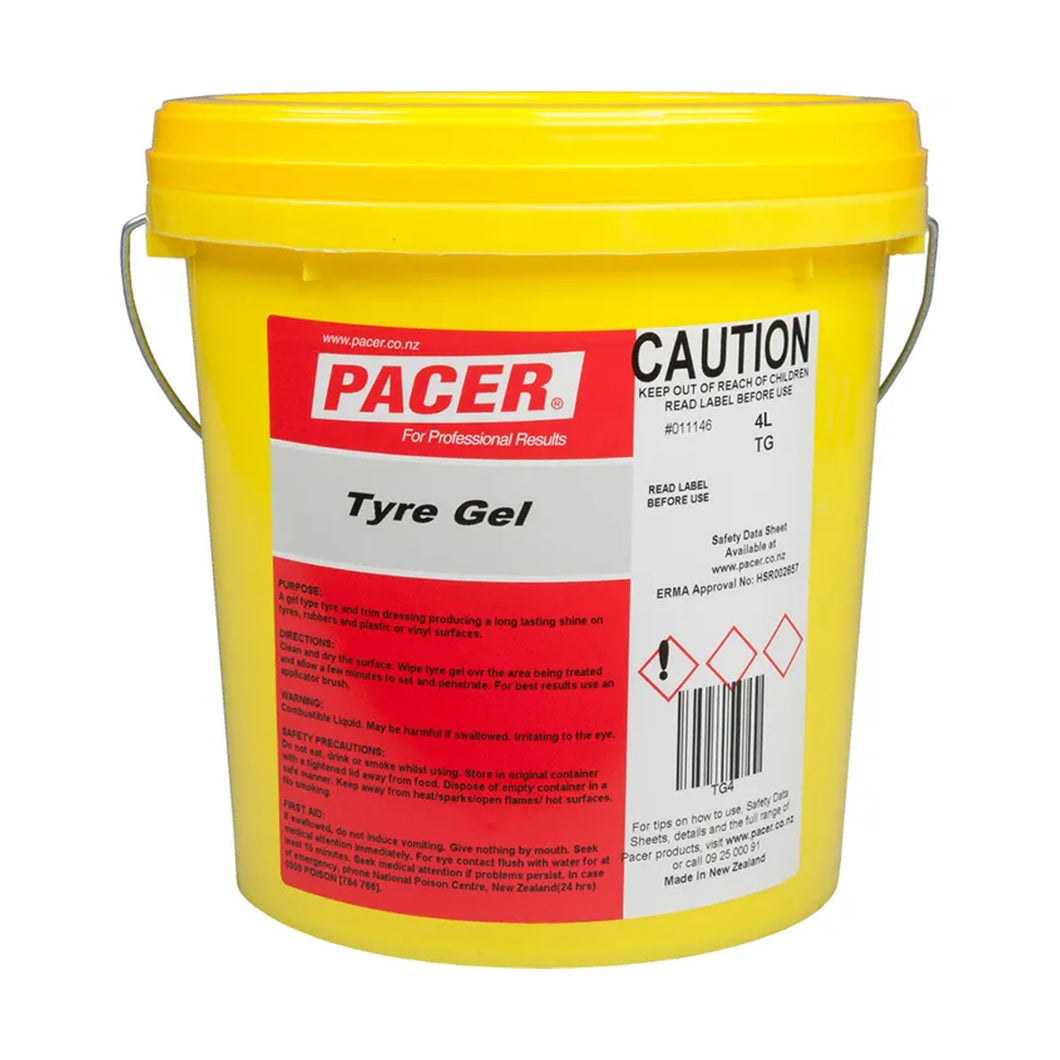 Pacer Tyre Gel 4 Litre
Regular price $69.00 Sale
Pacer Tyre Gel is a wipe on formula to help prevent the potential for messy sling.
Dries quickly leaving a long lasting shine.
How to use
• Apply undiluted a small amount of gel onto a foam applicator pad or tyre foam brush.
• Use sparingly - apply a thin coat on the tyres.
• One light application of gel produces an optimal amount of shine that suits most cars.
• For less gloss – after the application of the gel wipe down the tyre with a dry towel.
• For a higher level of shine, wait ten minutes and then apply another coat. Repeat until satisfactory results are achieved.
• The gel will be fully cured on the tyres in approx. 1 hour