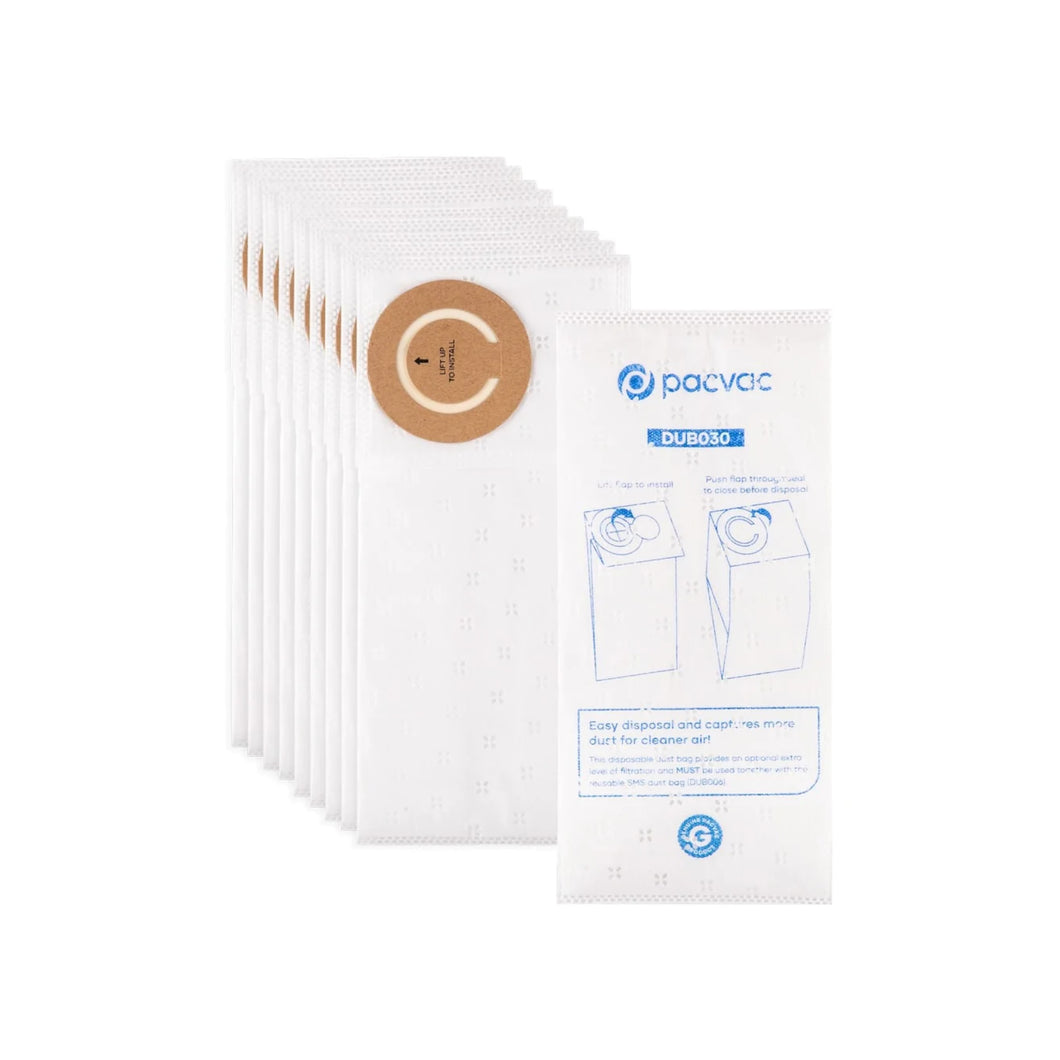 PACVAC Thrift 5L Synthetic Vacuum Dust Bags 10pack DUB030
Regular price $65.00 Sale
Made with quality SMS material that's designed to capture high levels of dust, this bag seals around the vent, preventing fine dust and particles passing through to the motor and adding further protection.

This dust bag is suited for dry use only

• Pacvac approved, genuine spare part.
• Disposable.
• Easy to remove and replace.
• Packet of 10.
Suitable for the Thirft Pacvac machine - 650THOS
Applicable Models
Thrift 600, 650 Genuine (microfibre)