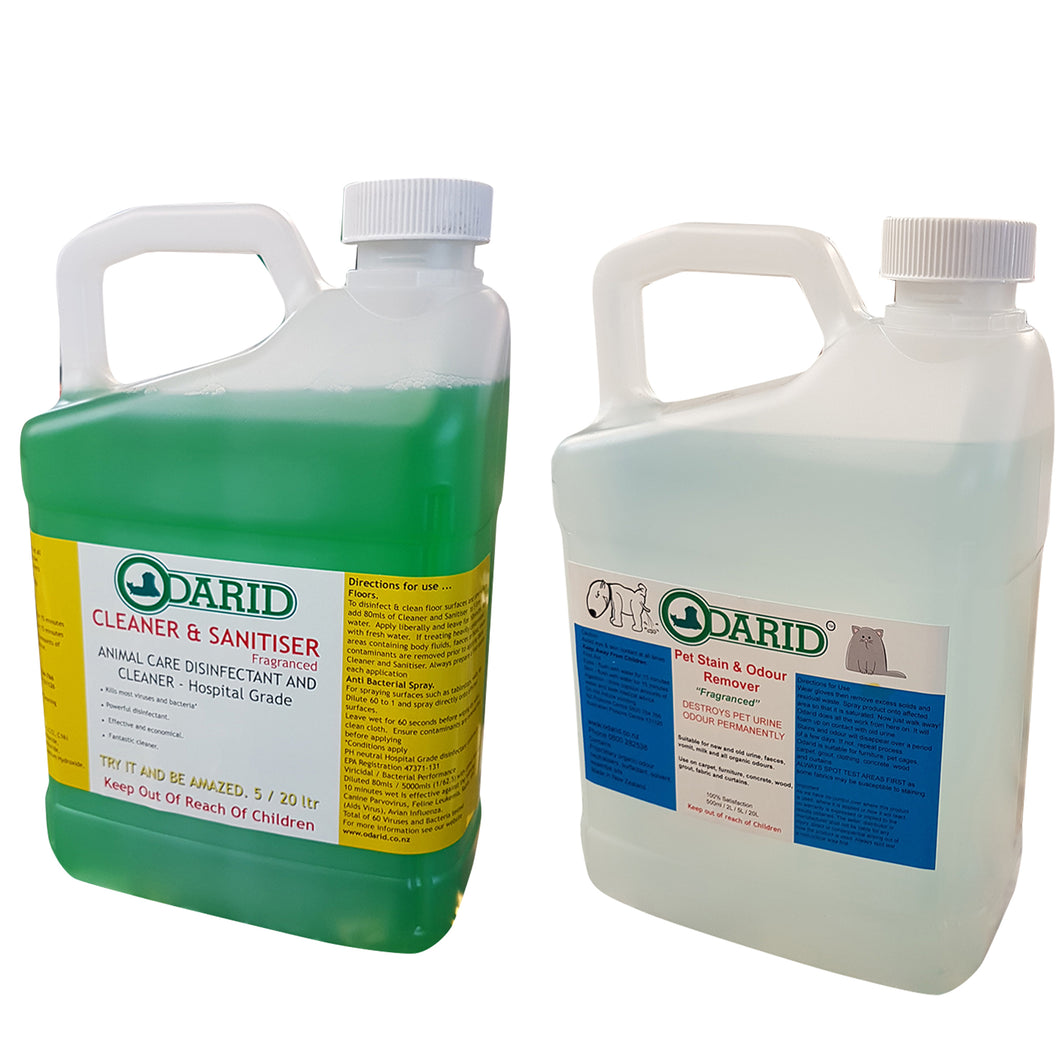 Pee on Artificial Grass Treatment by Odarid - Select Your Size
Regular price $110.00 Sale
We have put together two of our awesome Odarid products to help you get rid of the smell of pee in artificial grass.
This is based on how doggy daycares with this type of surface treat their areas.
The Pet Stain & Odour Remover would work by itself, just sprayed on and left, but for long term situations this gets really expensive, so we suggest to use our Cleaner & Sanitiser as first option.
This dilutes at 60:1 so a 2 litre makes 122 litres and a 5 litre makes 305 litres.

So it's great value. It is best to hose this down after leaving on for about 15 minutes.

Eventually though the urine smell will build up and then when that happens give a good spray with Pet Stain & Odour Remover.

Then just repeat the cycle. No more pee smells.