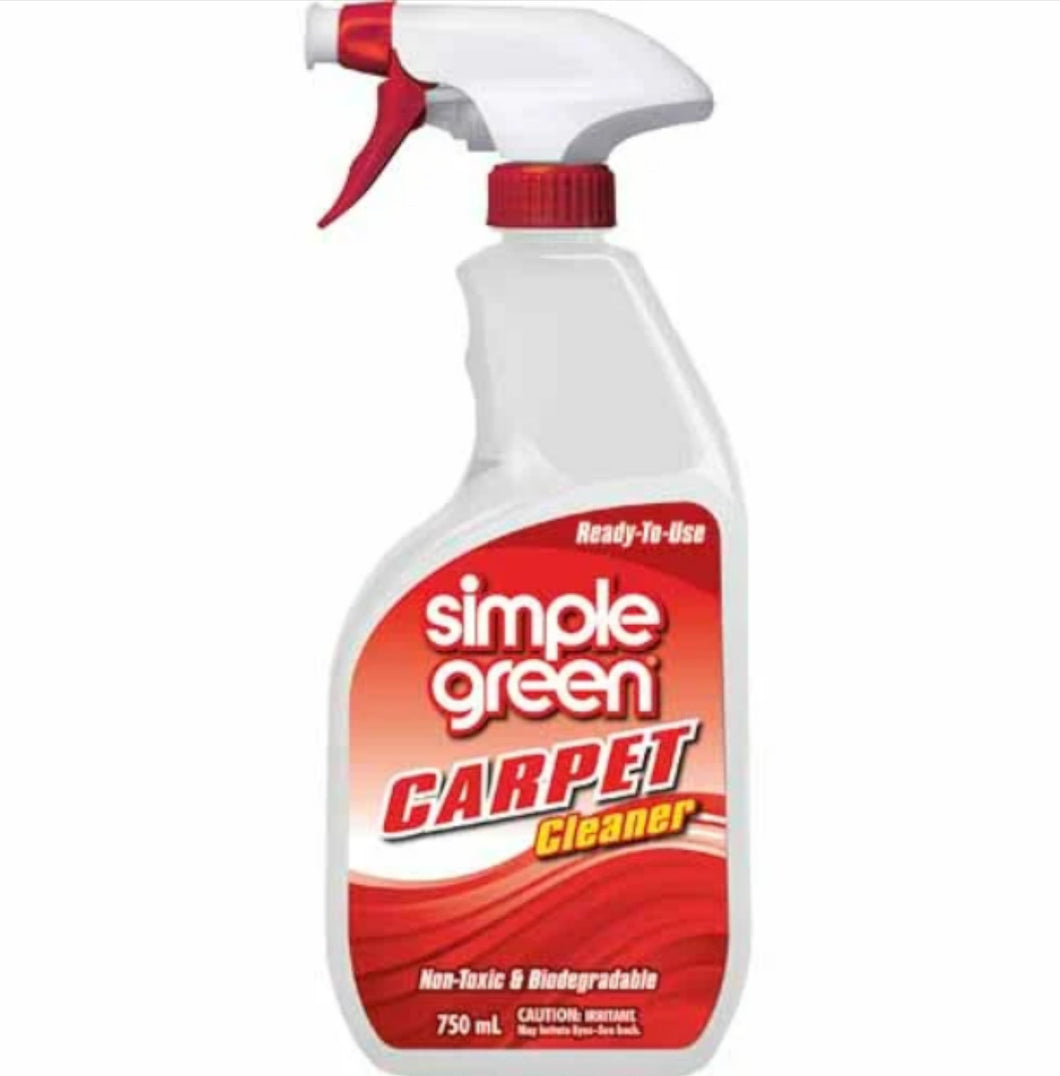 Simple Green Carpet Cleaner 750ml
Simple Green Ready-To-Use Carpet Cleaner uses the natural power of peroxide to eliminate soils and odors in and on your carpet and upholstery.
Ready-To-Use.
Non-toxic, biodegradable.
Removal of spots; stains on carpets, rugs, and upholstery.
Where To Use - Carpets, rugs, and upholstery.
Always test first on a hidden area of carpet or fabric for color fastness.
Rust, dyes, indelible inks, and bleach-spots will not be removed.