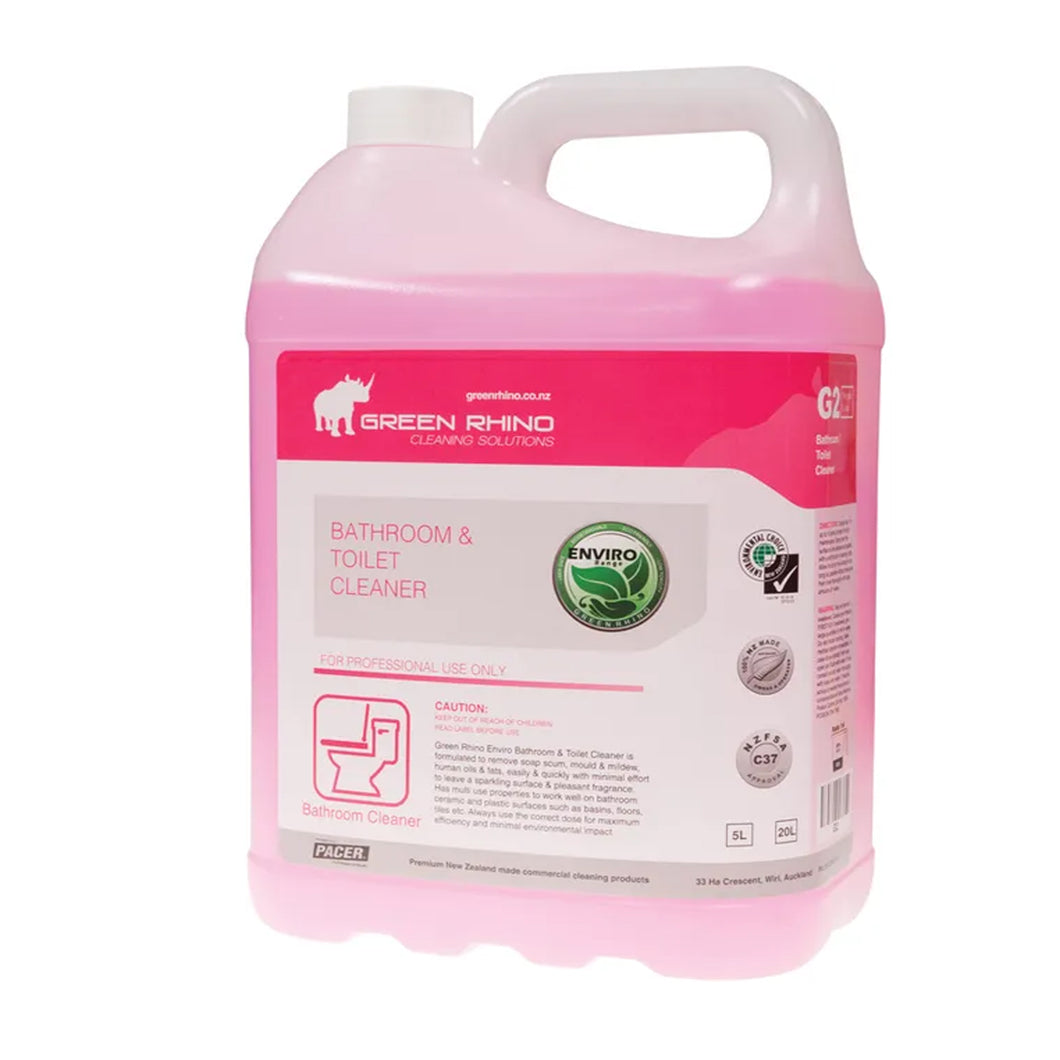 Bathroom/Toilet Cleaner Enviro - Green Rhino - Select Your Size
Regular price $37.00 Sale


BENEFITS
• Effective and powerful in removing oil, body fats, soap scum, urine
• Great in removing in moulds and mildew
• Versatile, can be used on multiple surfaces
• Concentrated, a little goes a long way
• Biodegradable, good for our environment
• New Zealand owned and made

APPROVALS
• Environmental Choice New Zealand Licenced (Detergents and Cleaning Products Licence no. 5819156)
• MPI Approved C 32 (All animal product except dairy)

IDEAL FOR
• Different areas in the bathroom/washroom like floors, tiles, toilets, urinals, walls, benches, taps, fittings, showers and baths.
• Safe to use on plastic, stainless steel, ceramic and glass.

INDUSTRIES
• Hospitality - hotels, motels, holiday parks, resorts, casinos, pubs, restaurants and cafes, fastfood & takeaway outlets, entertainment venues and function centres
• Education - daycare centres, schools, colleges and universities
• Offices, shopping centres, residential homes
• Health - hospitals, rest homes / aged care centres

HOW TO USE
Diluted ratio 1:4, up to 10 parts of water for light maintenance. Spray onto the surface to be cleaned and agitate with a soft brush or cleaning cloth. Allow it to sit on the surface for as long as possible without drying and then rinse thoroughly with large amounts of water. Always use the correct dose for maximum efficiency and minimal environmental impact.