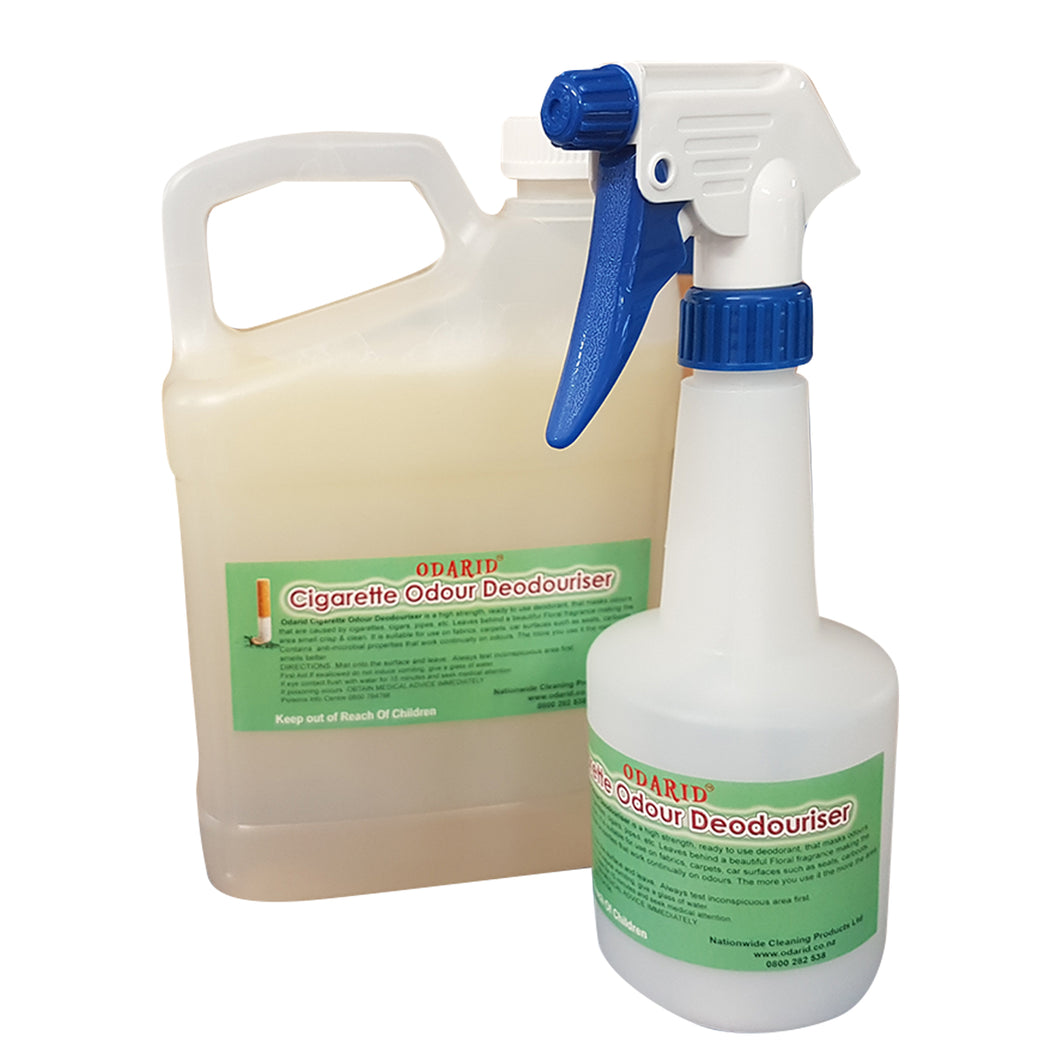 Cigarette Odour Deodouriser - 2 Litre & 500ml Bottle
Regular price $49.00 Sale
Comprises of 2 Litre bottle plus empty 500ml Spray Bottle
Does your house or car or bar or restaurant or hotel / motel unit or rental or boat stink of tobacco smoke caused by cigarettes, cigars, pipes then here is the answer.
Spray our Odarid Deodouriser and it will work on killing / masking the stench. The more you use it the longer the fragrance lasts and the more the area takes on the fragrance.
It is best described as floral but it isn't get up your nose kind of floral like potpurri or your Grandmas perfume.
Use our Odarid Pet Stain & Odour Remover for cat, dog, or human pee odour.
Try it to believe it!
Most Recent Feedback
"Excellent trade and will certainly trade again Love the product :) thank you."