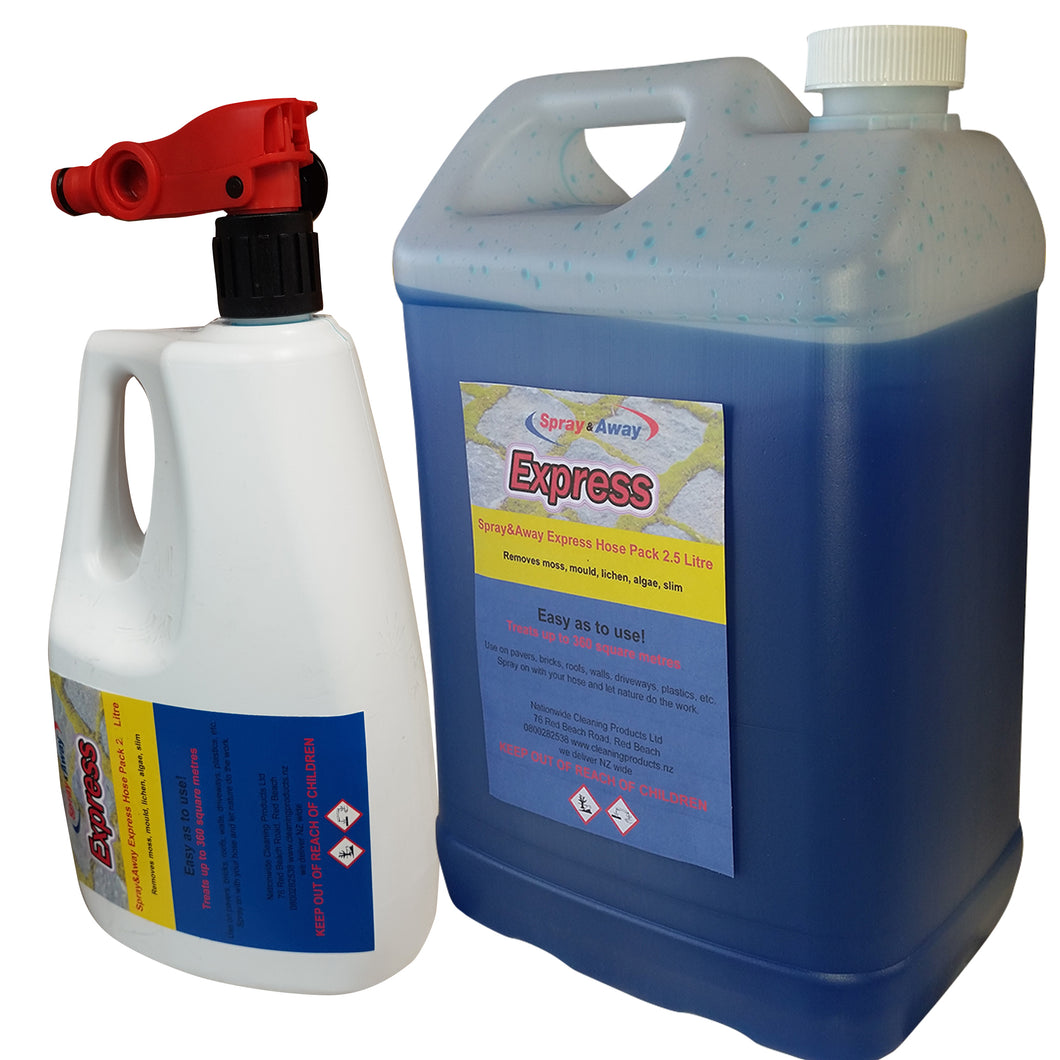 Express Spray & Away 2 litre Hose Pack & 5 Litre Refill COMBO
Regular price $89.00 Sale
Comes as a 2 Litre Hose Pack and a 5 Litre Top Up Pack giving
you two more fills so you can spray around 1000sqm!
Simply connect up to your garden hose and away you go.
No sprayer required!
Covers up to a MASSIVE 360 square metres.
Use on roofs, driveways, paths, fences, walls, bricks, plastics, pool tiles, etc.
Removes moss, mould, lichen, algae and slime.
Spray on and let nature do the work!