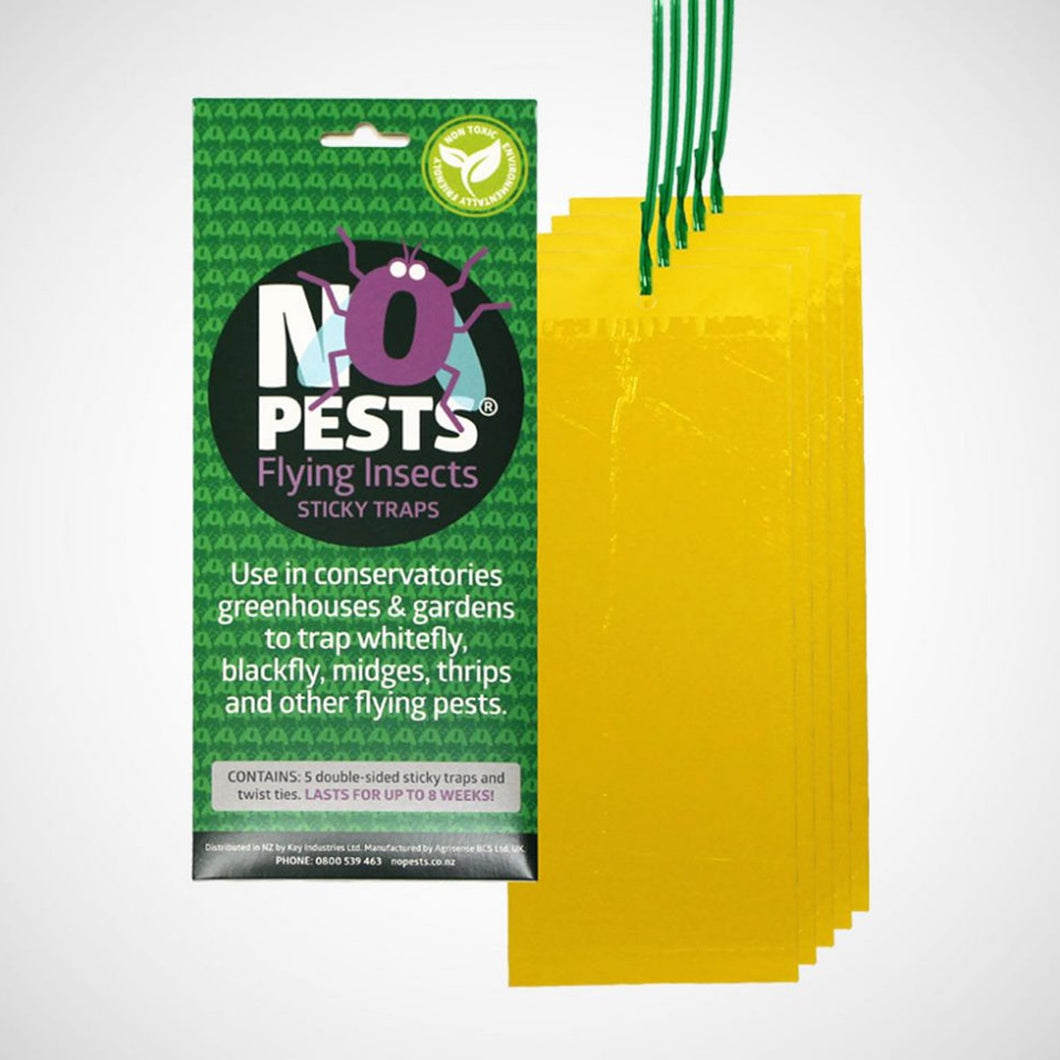 Flying Insects Sticky Traps 5 pack
Regular price $19.25 Sale
Trap flying pests in conservatories, greenhouses and gardens.
Contains : 5 double-sided sticky traps and twist ties. LASTS FOR UP TO 8 WEEKS!
For the effective, safe control of a range of flying insect pests including: whitefly, blackfly, midges and thrips. For use in greenhouses, conservatories and gardens. Small flying insect pests are attracted to the trap's yellow colour. The NoPests® Sticky Trap is coated with a special "dry" glue – on both sides – which will not stick to your fingers or damage your clothes.
NoPests® Sticky Traps are shower proof only.