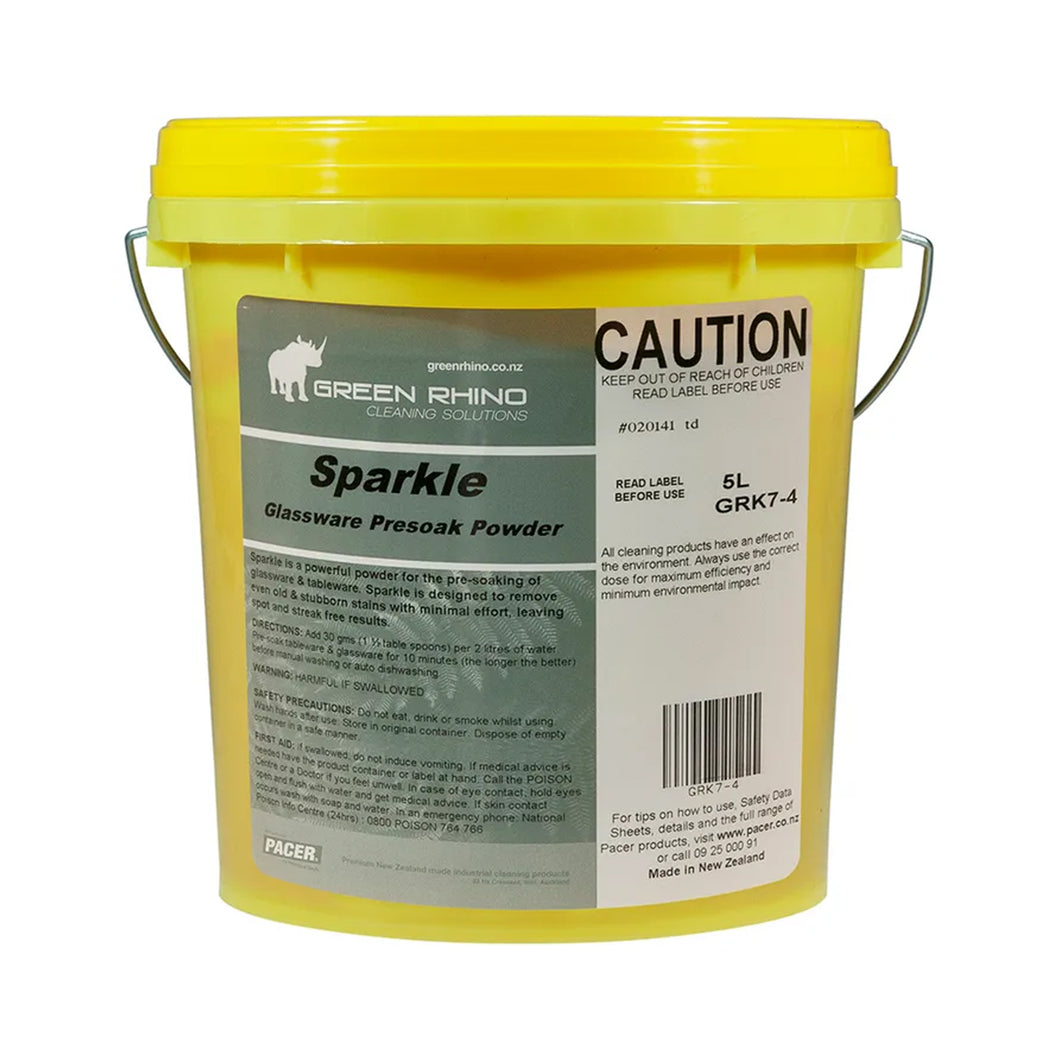 Glassware Pre-soak Powder 4kg - Green Rhino
Regular price $36.50 Sale
Sparkle is a powerful powder for the presoaking of glassware & tableware. Sparkle is designed to remove even old & stubborn stains with minimal effort, leaving spot and streak free results.
BENEFITS
• Powerful and effective in lifting stubborn food stains
• Provides spot and streak-free results
• Proudly made in New Zealand
IDEAL FOR
• Pre-soaking and destaining dishes and cutlery, pots and pans and glassware like mugs, teacups and even beer glasses.
• Removing stains and residue left by coffee, wine, beer, spirits and lipstick.
• Kitchens and food preparation areas
INDUSTRIES
• Hospitality - Hotels, Motels, Holiday Parks, Resorts, Casinos, Pubs, Restaurants and Cafes, Fastfood and takeaway outlets, Entertainment venues and function centres
• Food Manufacturing
• Education - Schools, Colleges and Universities
• Health - Hospitals, Resthomes / Aged Care
HOW TO USE
Add 30 gms (1 ½ table spoons) per 2 litres of water. Pre-soak tableware & glassware for 10 minutes (the longer the better) before manual washing or auto dishwashing.