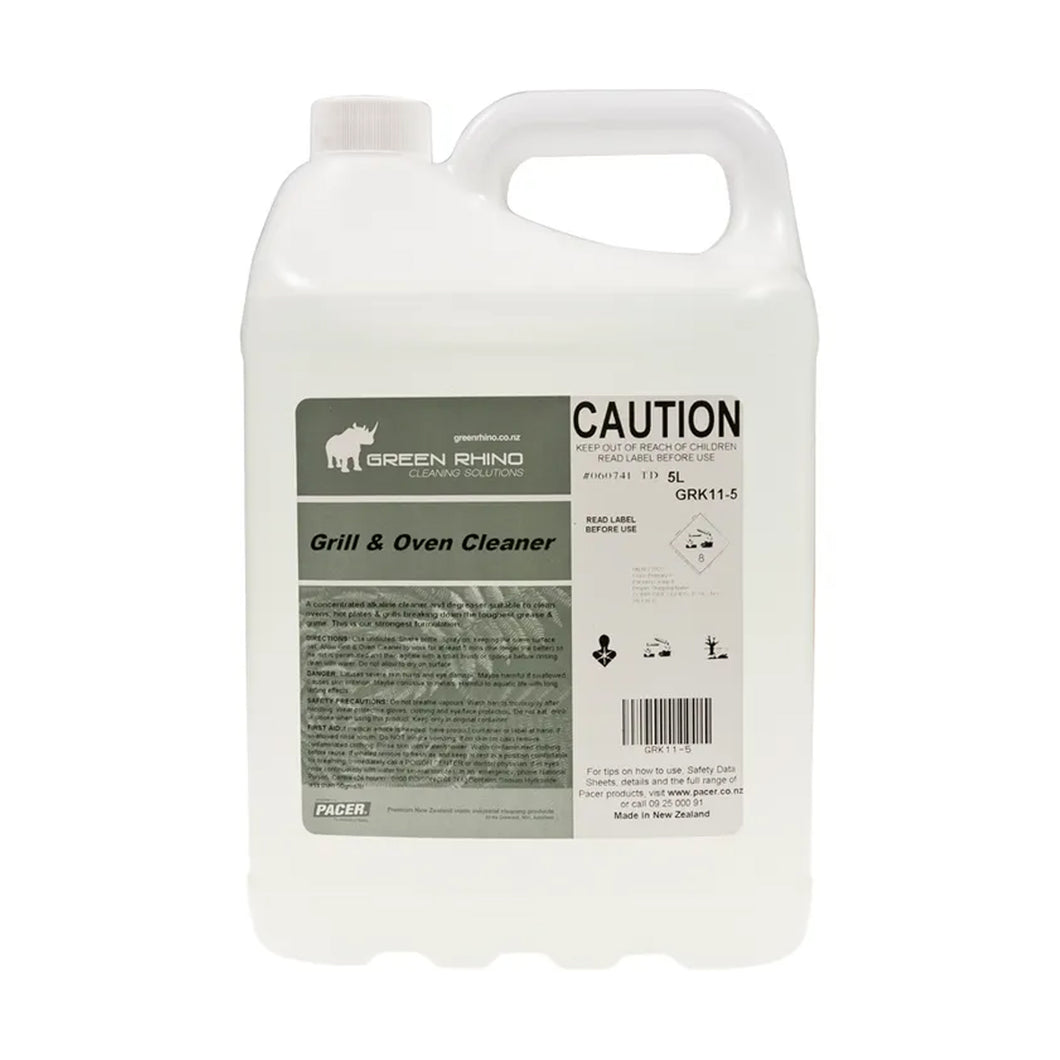 Grill & Oven Cleaner 5 Litre
Regular price $34.00 Sale
Green Rhino Grill & Oven Cleaner is a concentrated alkaline cleaner and degreaser suitable to breakdown grease & grime on ovens, hot plates and barbecue grills.
BENEFITS
• Heavy duty, can tackle the toughest grease, carbon and oil deposits
• Highly concentrated, a little can go a long way
• Safe on equipment
• Works fast
• Proudly made in New Zealand
IDEAL FOR
Removing heavy deposits of grease, oil and fat from
• Ovens and range hoods
• Grills, BBQ and hot plates
• Baking equipment
INDUSTRIES
• Hospitality - hotels, motels, holiday parks, resorts, casinos, pubs, restaurants and cafes, fastfood and takeaway outlets, entertainment venues and function centres
• Food Manufacturing
• Education - daycare centres, schools, colleges and universities
• Health - hospitals, resthomes / aged Care
DIRECTIONS
Use undiluted. Spray onto the surface. Allow to soak for at least 5 mins or more, and then agitate with a small brush or sponge before rinsing clean with water. Do not allow to dry on the surface.