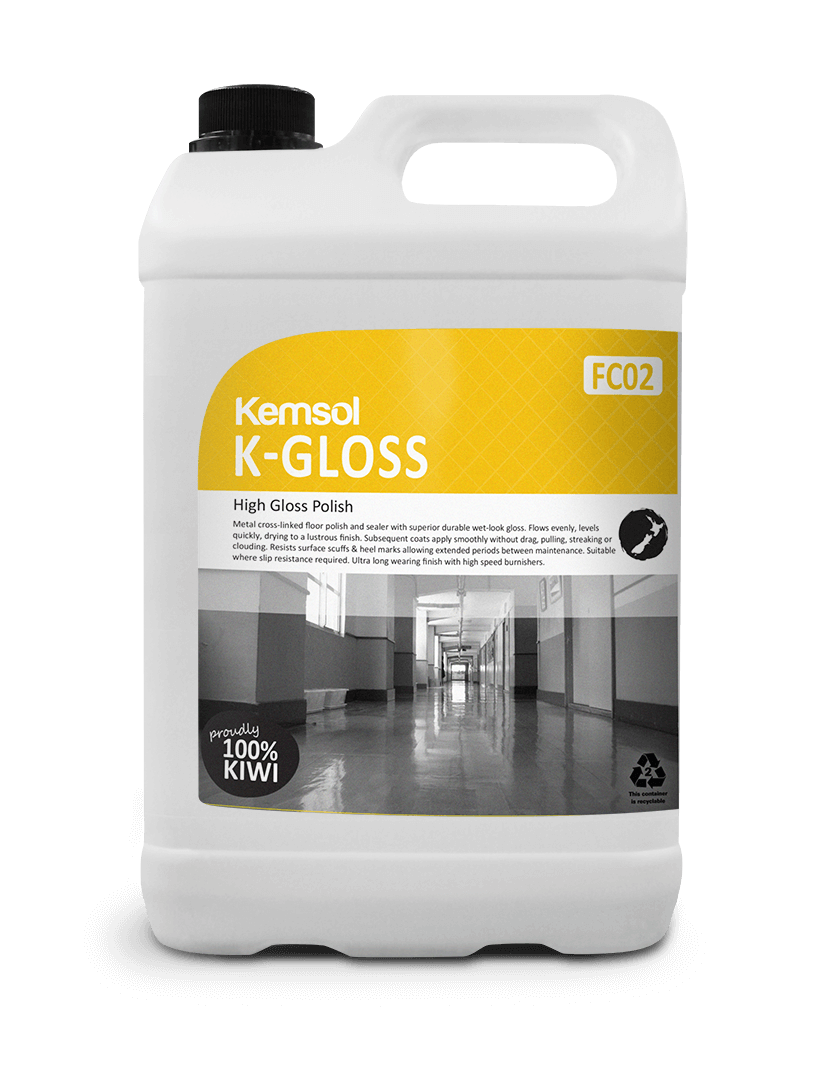 K-Gloss High Gloss Polish Kemsol 5 Litre
Regular price $135.00 Sale
Metal cross-linked floor polish and sealer with superior durable wet-look gloss. Flows evenly, levels quickly, drying to a lustrous finish. Subsequent coats apply smoothly without drag, pulling, streaking or clouding. Resists surface scuffs & heel marks allowing extended periods between maintenance. Suitable where slip resistance required. Ultra long-wearing finish with high speed burnishers.
Step 1: Apply to a clean neutral prepared floor by stripping old polish. We recommend the use of KEMSOL K-STRIP.
Step 2: Using a clean finish mop or applicator, apply 3 or 4 coats in evenly spread, medium coats. Allow each coat to dry for 30 minutes between coats. Increased gloss and durability can be achieved by additional coats.
Step 3: Maintain finish by frequent dust mopping and wet cleaning with diluted K-CLEAN or K-SILK NEUTRAL CLEANER.
22% RI SOLIDS
COMMERCIAL STRENGTH
EXCELLENT COST-IN-USE
GREAT LOOKING FINISH
WATER-BASED