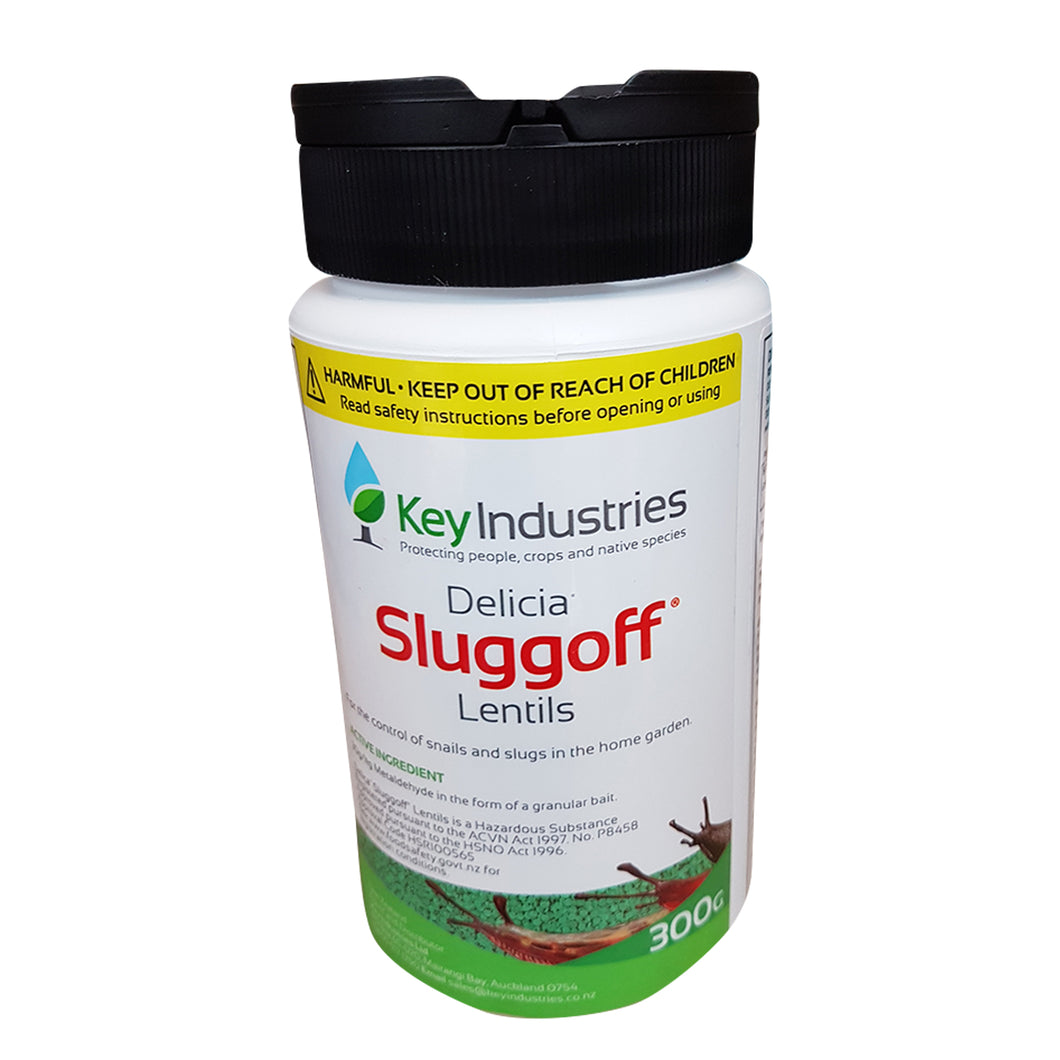 Slug Bait 300gm LONG LASTING
Regular price $19.90 Sale
The active ingredient metaldehyde works on the mucous secretion to cause desiccation but also immobilises snails and slugs through effects on the nervous system.
Delicia Sluggoff Lentils have been specifically developed to help in the fight against all active stages of the snail and slug lifestyle cycle including juveniles.
Other unique features of the Delicia SLUGGOFF Lentils are:
Slim "Biting Edge" allowing easy consumption for even the smallest juvenile.
Resistant to rain and mould for up to 4 weeks.
The micronized and homogenous distribution of the 3% active ingredient inside the bait matrix means that Delicia SLUGGOFF lentils achieves better performance than other home garden baits.